Help us welcome our newest Councilmember, Manfred Graeder!
Council Post 4 became vacant upon the passing of Councilmember Kelly Kelkenberg earlier this year. Graeder won the special called election for this post.
Manfred is originally from Germany and moved to Duluth, Georgia in 2003. He is married to Eva and is currently employed as a Senior Program Manager Server Development. Prior to being elected to Council, Manfred served on the Finance Board, Planning Commission and Citizens Budget Committee for the City.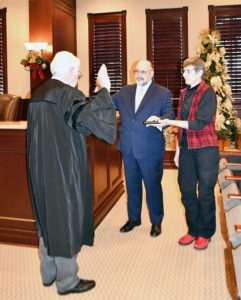 His goal is to continue to develop policy in the spirit and vision of the current City Council while adding focus to the areas outside of the downtown. He is ready to make decisions using common sense, weighing all available information, and valuing the input from our citizens.
"We look forward to working with Manfred to continue moving Duluth forward. We are excited to have Manfred's attention to detail and new perspective on our team," said Mayor Nancy Harris.