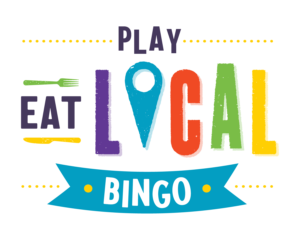 You already love to support your local bars, restaurants, cafes, and bakeries, so why not make a game out of it?! Maybe you'll even discover something new. Every bingo you get gives you another entry to win the grand prize valued at over $250!
Here's how you play:
1. Download a bingo card below or at
dulutga.net/eatlocal
. The first round kicks off on November 16, 2020, and runs through January 31, 2021.
2. Dine-in, carry out, order delivery, or purchase a gift card at any restaurant on your bingo card. Each purchase must be $20 or more, and you must save your receipts. All purchases must be made between November 16, 2020, and January 31, 2021.
3. When you get a valid bingo in a row (5 in a row), submit your information through the online submission form found at
www.duluthga.net/eatlocal
. You can submit one separate entry for every valid bingo. If you cross off every square on your card, you will receive 10 entries into the grand prize drawing.
4. The grand prize winner will be contacted by email on February 1, 2021, and they will have 48 hours to provide proof of purchase by showing receipts. If the winner is unable to provide proof of purchase, a new winner will be selected.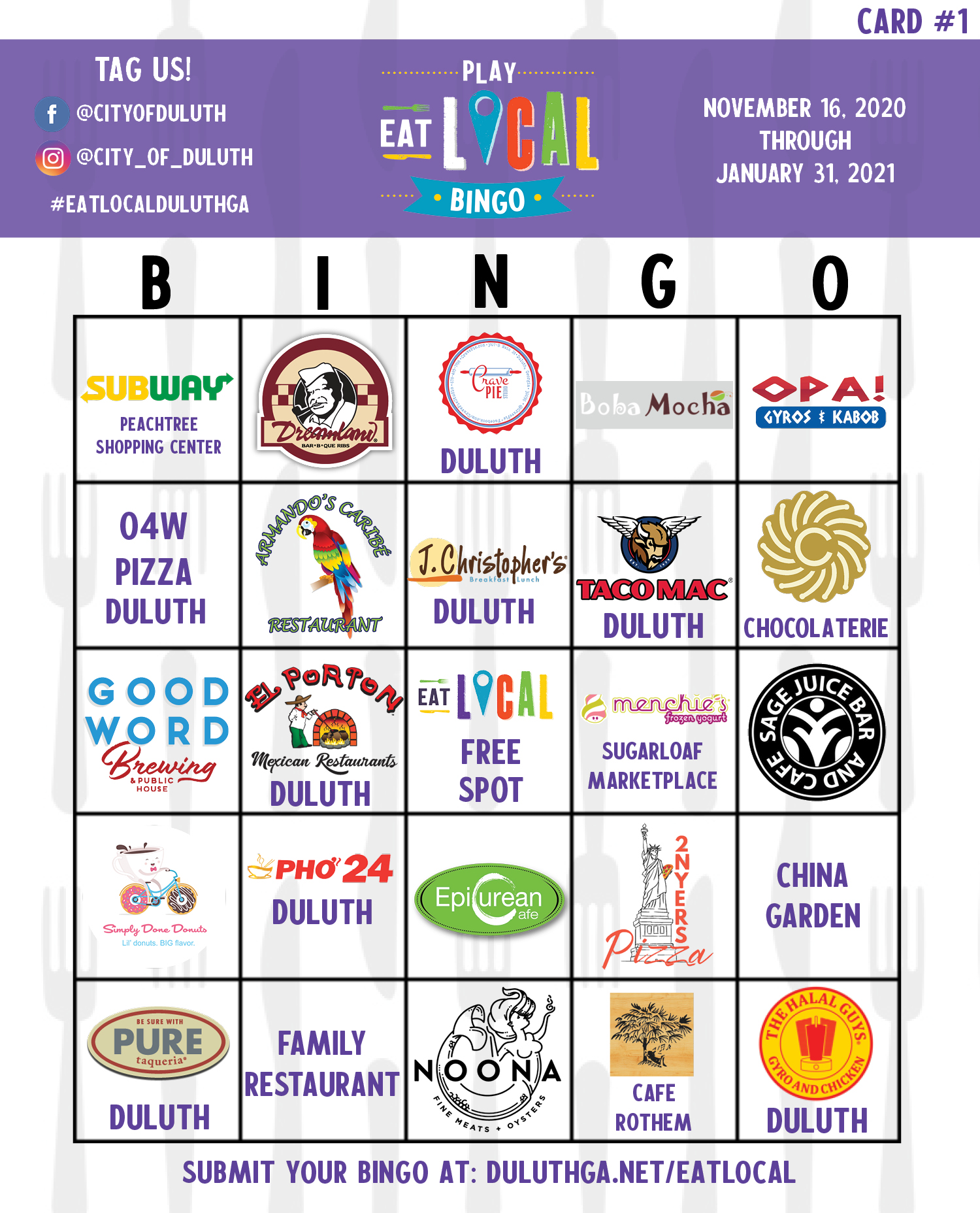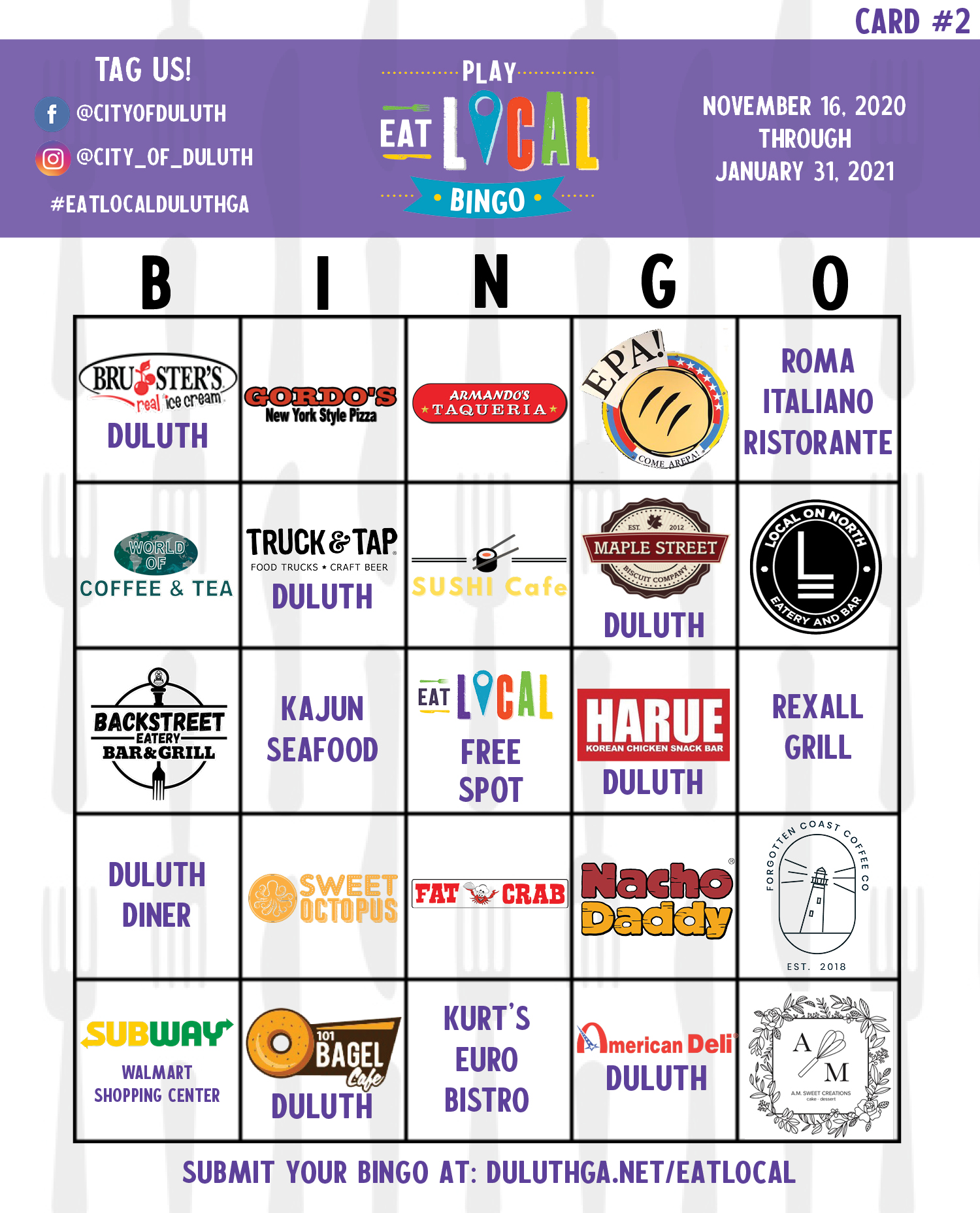 Don't forget to show us those drool-worthy dishes on social media by using the hashtag #EatLocalDuluthGA!