A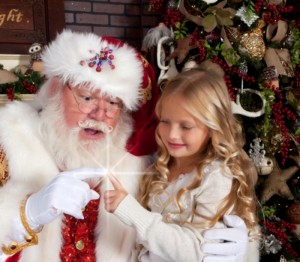 merry Holiday Season is upcoming in Duluth with festivities for young or old!   The Downtown Duluth Annual Tree Lighting, Cookies & Cocoa with Santa, and several scheduled visits by Saint Nick himself, will transform the city into a festive celebration of lights, music, food, shopping, and joy!
After enjoying a Thanksgiving feast, Duluth merchants will welcome holiday shoppers as the Christmas Season begins!   Duluth retailers ranging from clothing stores, home goods, car dealerships, electronics experts, home improvement specialists, sporting goods, to an abundance of restaurants, bakeries, movie theaters, and other entertainment, all await your visit, to shop, dine and enjoy the season, while staying close to home!
Duluth offers everything you might need for filling Christmas lists and Hanukkah wishes without the hassles of Atlanta crowds, driving for miles, or mall traffic gridlock!
Visit the convenient Duluth merchants for all of your Black Friday and other holiday shopping needs!  Supporting Duluth retailers helps our local economy, and alleviates the headaches of big mall crowds!  Remember, "Shop Small Saturday," is November 28th, so come shopping in Duluth and enjoy our unique selection of retailers!
Other holiday activities include the Duluth Annual Tree Lighting Ceremony, Saturday, December 5th, from 5:00 – 8:00 p.m., which marks the official unveiling of the festively decorated Duluth Town Green!  Families, friends, pets and everyone else are all welcome to this 37th year celebratory event!  Downtown Duluth merchants will be open during this special evening, so come for the Tree Lighting and stay for the shopping!
Starting at 5:00 p.m., December 5th, Duluth City Council members will welcome visitors at City Hall to answer questions or just wish constituents a wonderful holiday season!  Come meet our city officials until 6:00 p.m., and tell them why Duluth is such a special place to live, work, and play!
Musical guests, food trucks, crafts for children, and both the Salvation Army and Toys for Tots will be collecting holiday donations, to make the Duluth Annual Tree Lighting a memorable, festive evening!  Bring an unwrapped toy and you might win tickets for an upcoming Georgia Swarm Lacrosse Game!
Santa will make his grand entrance via the Duluth Express to meet with all boys and girls on the Festival Center Stage after the tree lighting!  So start making your list now of Christmas morning wishes!  Tell Santa if you have been naughty or nice this year…hopefully NICE, to receive all of the gifts your heart desires!
The 2015 Holiday Season continues with Cookies & Cocoa with Santa, Saturday, December 19th from 10:00 a.m. until noon! Santa will make a return trip to Downtown Duluth and visit the historic Red Clay Music Foundry stage, for individual photos with Santa, and to listen to every Christmas wish from boys and girls of all ages!   No one is too young or too old to visit with Santa!
Photos taken during Cookies & Cocoa with Santa will be available on the Duluth Facebook Page a few days before Christmas to share with family and friends!
Delicious holiday cookies will be given to visitors who await their visit with Santa, thanks 12 Stone Church!  Soft drinks and other beverages will be available for purchase at the Red Clay Music Foundry refreshment area or hot cocoa for $2.00 a cup will be provided by Espresso Theory.
Last minute Letters to the North Pole can be composed and mailed right there while waiting to meet Santa!  A special North Pole Mailbox will rush all of those cards and letters back to Santa's hardworking Elves!
A few of Santa's Elves will accompany him to Cookies & Cocoa with Santa, and help all visitors to have a jolly good time! Each child will receive a festive ornament with the symbolizing the "The Legend of Milk and Cookies" while awaiting their photo with Santa!
Come to Duluth for a memorable 2015 Holiday Season!  Avoid the hassles of Atlanta by shopping, dining, and enjoying everything Duluth has to offer during this most special time of year!
Why go anywhere else since there are so many things to do in Duluth GA? Everything needed for a seasonal celebration of lights, cheer, shopping, food, fun, and the opportunity to meet Santa, all will await in Downtown Duluth!
###