In a joint collaboration with Gwinnett County, its 16 cities, the Gwinnett Municipal Association and other partners, the Gwinnett, Newton, & Rockdale County Health Departments have launched a new campaign to help stop the spread of COVID-19.
Join Team Gwinnett calls on citizens to take accountability and "be team players" in the fight for a healthier Gwinnett with just three simple actions: washing hands, wearing a mask and social distancing.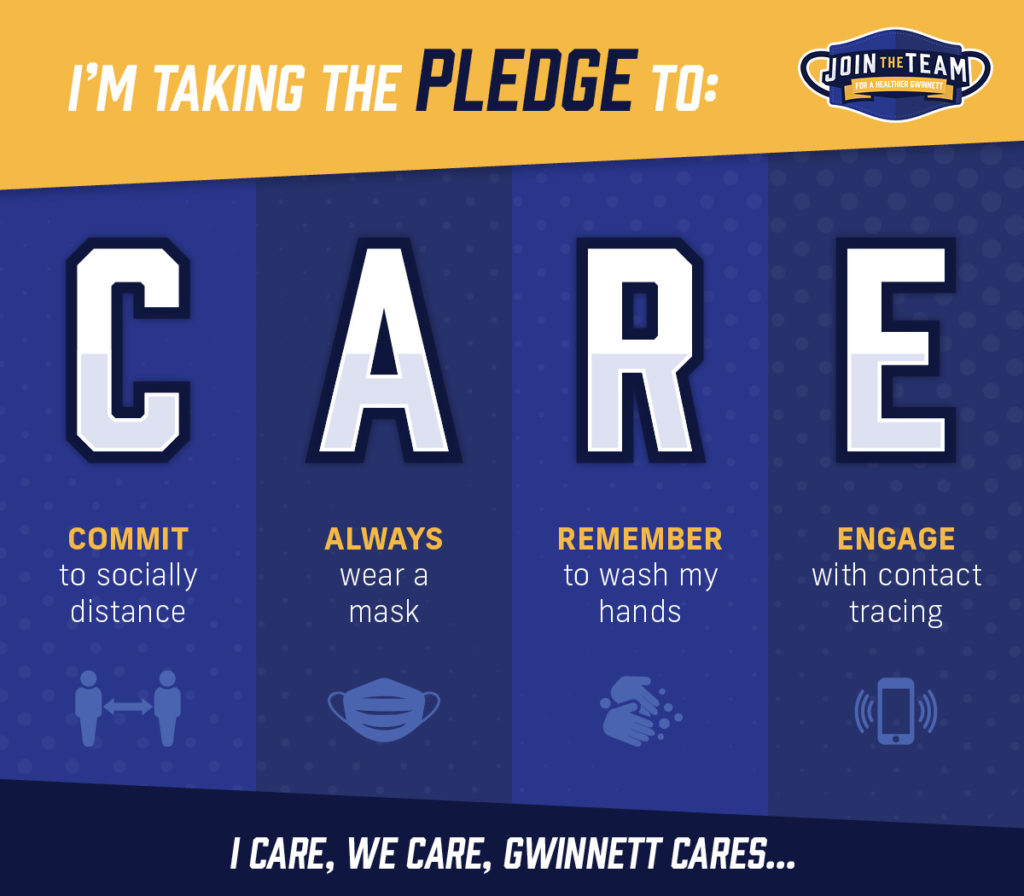 Ready to take the pledge? Follow @JoinTeamGwinnett on Facebook and Instagram for regular updates or visit www.jointeamgwinnett.com.