Help us welcome our newest Councilmember, Marline Thomas!
Council Post 2 became vacant upon the resignation of former member Kirkland Carden earlier this year. City Council voted to appoint Thomas at the July 13 council meeting.
Marline was born in a small town in the Southwest of Puerto Rico where she attended the University of Puerto Rico before joining the US Army. She was stationed in Korea, Saudi Arabia, and various installations in the USA; spending 11 years on Active Duty and is a Desert Storm veteran.
Marline moved to Duluth, Georgia in 1998 and worked for major International organizations like McKesson, IHG, Dell, and ABB. She is widely recognized for her strategic impact, operations focus, technical savvy, and passion for people.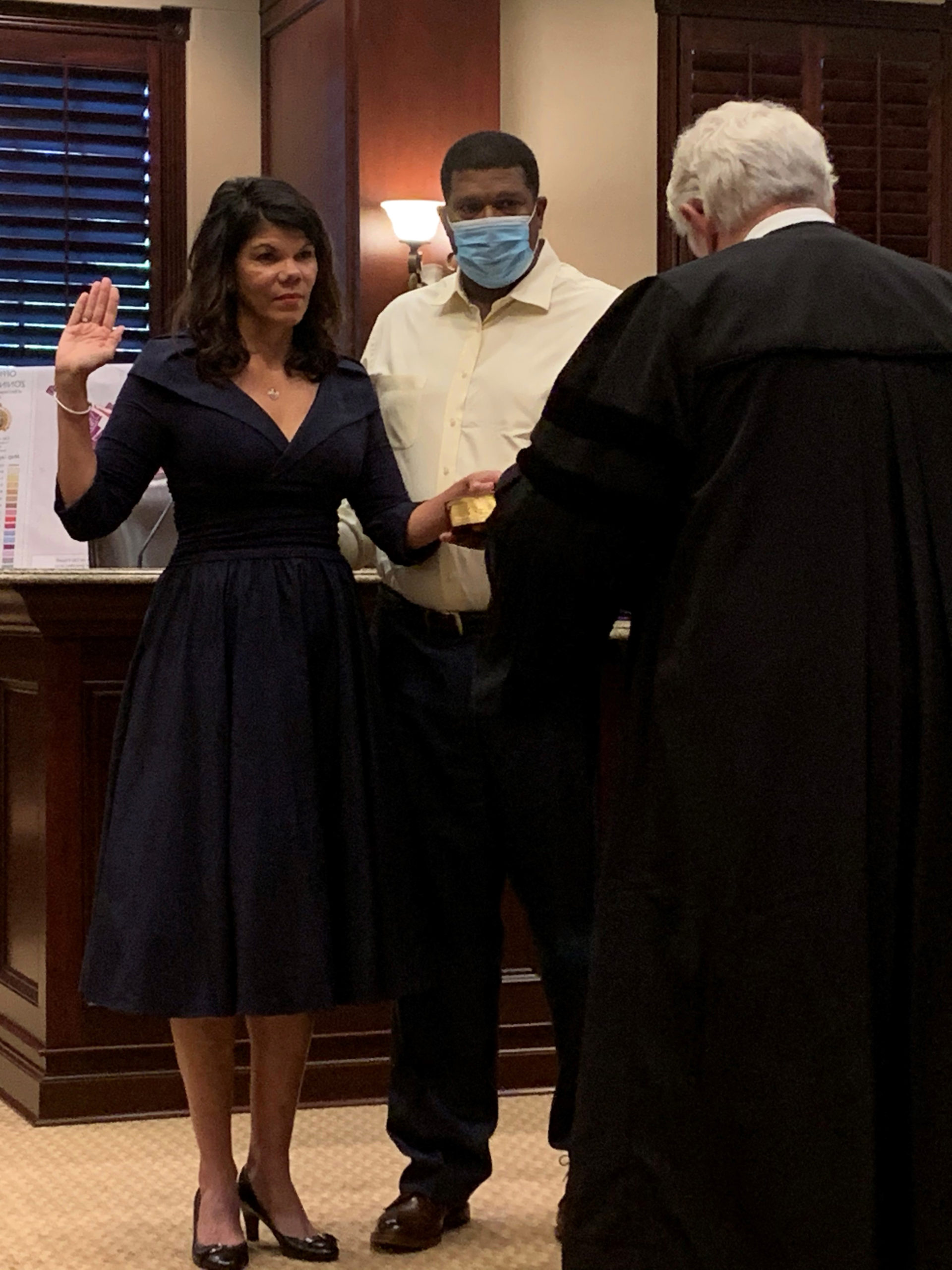 Marline strives to set an example and help address some of the challenges that contribute to the underrepresentation of Latinas in STEM. Marline is a founding member of the Technology Association of Georgia Diversity Society and the UGA 1961 Alumni Club. She is also a long term member of the Duluth Zoning Board of Appeals and the Veterans Marker committee.
She holds a BA in Business Administration from the University of Phoenix and a Masters in Business & Technology from the University of Georgia.
"We look forward to working with Marline to continue moving Duluth forward. Her insight and passion for the community is evident and we are excited to have her perspective on our team," said Mayor Nancy Harris.
Marline lives in Duluth with her husband Tony and their dog Whiskey. They have 5 sons: Erick, Germaine, Chris, Jordan and Quincy.