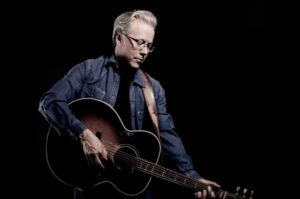 Gwinnett​ ​County​ ​Public​ ​Library​ ​(GCPL)​ ​and​ ​Eddie Owen​ ​Presents​ ​will​ ​host​ ​a​ ​book​ ​and​ ​CD​ ​release​ ​party​ ​for​ ​Radney​ ​Foster​ ​on​ ​November​ ​18​ ​at​ ​the​ ​Red Clay​ ​Music​ ​Foundry​ ​in​ ​Duluth.​ ​
Radney​ ​Foster​ ​is​ ​a​ ​profound​ ​songwriter.​ ​When​ ​he​ ​hasn't​ ​been​ ​delivering​ ​his​ ​own​ ​vocals​ ​to​ ​songs​ ​he's written,​ ​he's​ ​been​ ​offering​ ​his​ ​prolific​ ​writing​ ​chops​ ​to​ ​some​ ​of​ ​the​ ​biggest​ ​names​ ​in​ ​Nashville​ ​and Texas.​ ​Foster​ ​has​ ​had​ ​thirteen​ ​songs​ ​on​ ​the​ ​Billboard​ ​Hot​ ​Country​ ​Songs​ ​charts,​ ​including​ ​the​ ​Top​ ​Ten hits​ ​"Just​ ​Call​ ​Me​ ​Lonesome"​ ​(#10,​ ​1992)​ ​and​ ​"Nobody​ ​Wins"​ ​(#2,​ ​1993).
Foster's​ ​newest​ ​work​ ​is​ ​​"For​ ​ You​ ​ to​ ​ See​ ​ the​ ​ Stars"​​ ​published​ ​by​ ​Working​ ​Title​ ​Farm.​ ​He​ ​is​ ​releasing​ ​both an​ ​album​ ​and​ ​a​ ​book​ ​of​ ​the​ ​same​ ​name.​ ​They've​ ​inspired​ ​each​ ​other,​ ​and​ ​Foster​ ​says​ ​it's​ ​up​ ​to​ ​you​ ​to decide​ ​which​ ​art​ ​form​ ​inspired​ ​the​ ​other​ ​first.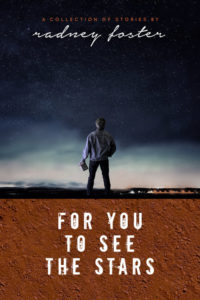 Books​ ​and​ ​CDs​ ​will​ ​be​ ​available​ ​for​ ​purchase.​ ​The​ ​program​ ​will​ ​begin​ ​at​ ​8​ ​pm. Tickets​ ​can​ ​be​ ​purchased​ ​at​ ​eddieowenpresents.com. Customers​ ​can​ ​use​ ​promo​ ​code​ ​​GwinnettLibrary​​ ​to​ ​receive​ ​$5​ ​off​ ​ticket​ ​purchases.
The​ ​Red​ ​Clay​ ​Music​ ​Foundry​ ​is​ ​located​ ​at​ ​3116​ ​Main​ ​Street​ ​in​ ​Duluth.
About​ ​Gwinnett​ ​County​ ​Public​ ​Library
The​ ​award-winning​ ​Gwinnett​ ​County​ ​Public​ ​Library​ ​(GCPL)​ ​system​ ​was​ ​formed​ ​in​ ​1996​ ​after​ ​the dissolution​ ​of​ ​the​ ​Gwinnett-Forsyth​ ​Regional​ ​Library.​ ​For​ ​more​ ​than​ ​20​ ​years,​ ​GCPL​ ​has​ ​provided resources​ ​and​ ​services​ ​that​ ​enrich​ ​and​ ​inspire​ ​our​ ​community.​ ​The​ ​Library​ ​has​ ​15​ ​branches​ ​that​ ​offer free​ ​access​ ​to​ ​computers​ ​and​ ​Wi-Fi,​ ​classes,​ ​materials,​ ​and​ ​programming​ ​for​ ​people​ ​of​ ​all​ ​ages.​ ​In 2016,​ ​more​ ​than​ ​5​ ​million​ ​items​ ​were​ ​checked​ ​out​ ​at​ ​GCPL,​ ​more​ ​than​ ​any​ ​other​ ​library​ ​system​ ​in Georgia.​ ​In​ ​2017,​ ​GCPL​ ​was​ ​recognized​ ​as​ ​a​ ​Top​ ​Workplace​ ​by​ ​the​ ​Atlanta-Journal​ ​Constitution.​ ​For more​ ​information​ ​about​ ​Gwinnett​ ​County​ ​Public​ ​Library​ ​programs​ ​and​ ​services,​ ​visit​ ​​gwinnettpl.org​.