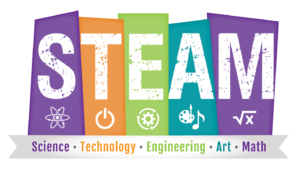 It's an early fall Fridays-N-Duluth that might be cooler in temperature but HOT with activities when STEAM joins the event on Friday, October 21!  The evening will be filled with the wonders of Science, Technology, Engineering, Art and Math (STEAM) to be enjoyed by all ages, and also includes crowd-favorite DJ Rob, all occurring in Downtown Duluth. As with every Fridays-N-Duluth, the fun begins at 6:00 p.m. and ends at 9:00 p.m.
This year Coleman and Duluth Middle Schools join the event to showcase their Project-Based Learning (PBL) projects. Each project at each grade level aligns to the first nine weeks curriculum. The projects are driven by science and mathematics with humanities and arts woven into each unit. These units of study were based on real-world applications, investigations and integration of content areas. They demonstrate a high level of student engagement and mastery of the AKSs. These projects will be showcased in the Duluth Festival Center. Some of the projects you can expect to see:
Tiny home models that use renewable and non-renewable resources to conserve energy.
Proposals on how local Government can create a more sustainable community by reducing human impact on the environment.
Investigating evidence of a mock crime scene using laboratory skills in science and analysis in math.
"Booty" boat challenge.
Soft drink innovation.
Sound wave analysis.
STEAM activities are kid friendly and include interactive displays sponsored by community groups, companies and individuals that challenge keen minds and demonstrate how everyday items can be used in imaginative and innovative ways.  Scheduled STEAM participants and programs include:
Freeze Cream is a local vendor of delicious organic ice cream and uses the freezing properties of Nitrogen to instantaneously make this favorite summer treat!  A Freeze Cream representative will demonstrate to the STE(A)M audience how rapidly ice cream can be created using Nitrogen, and will share the yummy results of this "scientific dessert!"
The Atlanta Astronomy Club will offer star-gazing via an on-site telescope for Fridays-N-Duluth
Georgia Gwinnett College will host a Cryptography Treasure Hunt around Town Green. The GGC booth will also include programs about the fascination of soap bubbles and the creative skills of Origami.
Ever wonder what it would take to support life on Mars? Destination Imagination will be teaching us all about the Red Planet and will have a fun challenge for participants of all ages.
The University of Georgia Insect Zoo will be showing off all of their creepy crawly friends.
"Mathnasium" will test math skills and highlight the importance of math in everyday life.
Also occurring during this evening of fun-filled activities will be the Fridays-N-Duluth favorite games of Life-Sized Checkers, Chess and Connect 4.  Downtown Duluth shops will remain open and food options for Friday dining will abound.