In an unprecedented display of creativity, the Duluth City Council approved the purchase of a home in an established community for the purpose of creating a direct connection to downtown.  In January of 2019, this home in the Willbrooke Community was demolished and the site was re-purposed as a pocket park with a pedestrian trail.  The park now serves as the trail head for a new 8' wide pedestrian facility that leads to the (future) public sidewalks in the new "South on Main" Community currently under construction along Hardy Street, between Hill and Main Streets.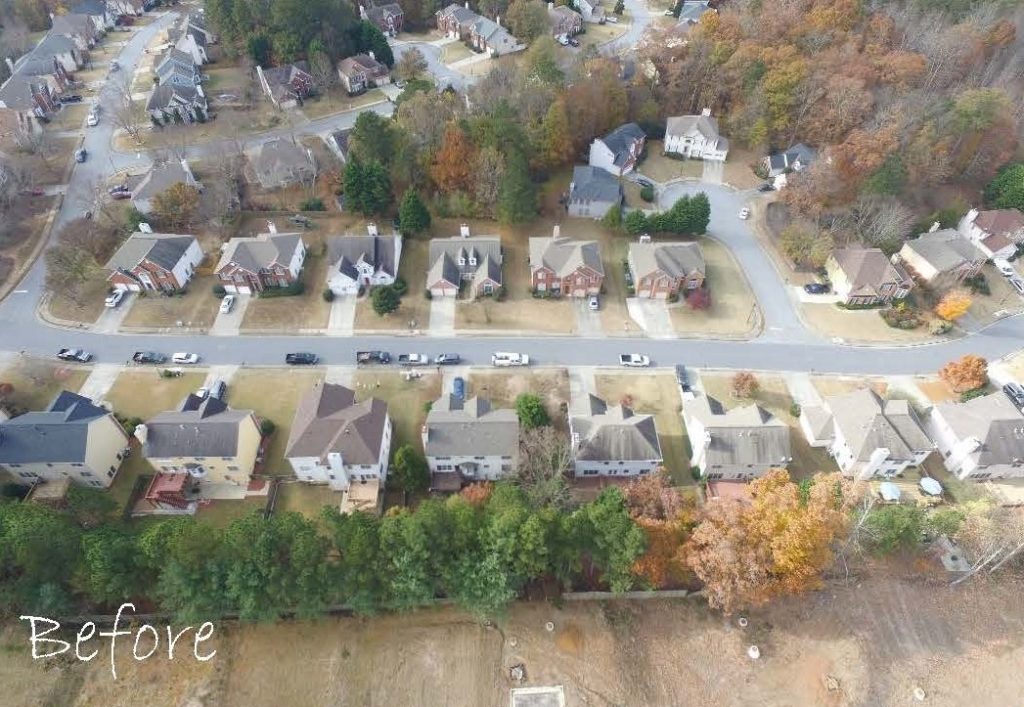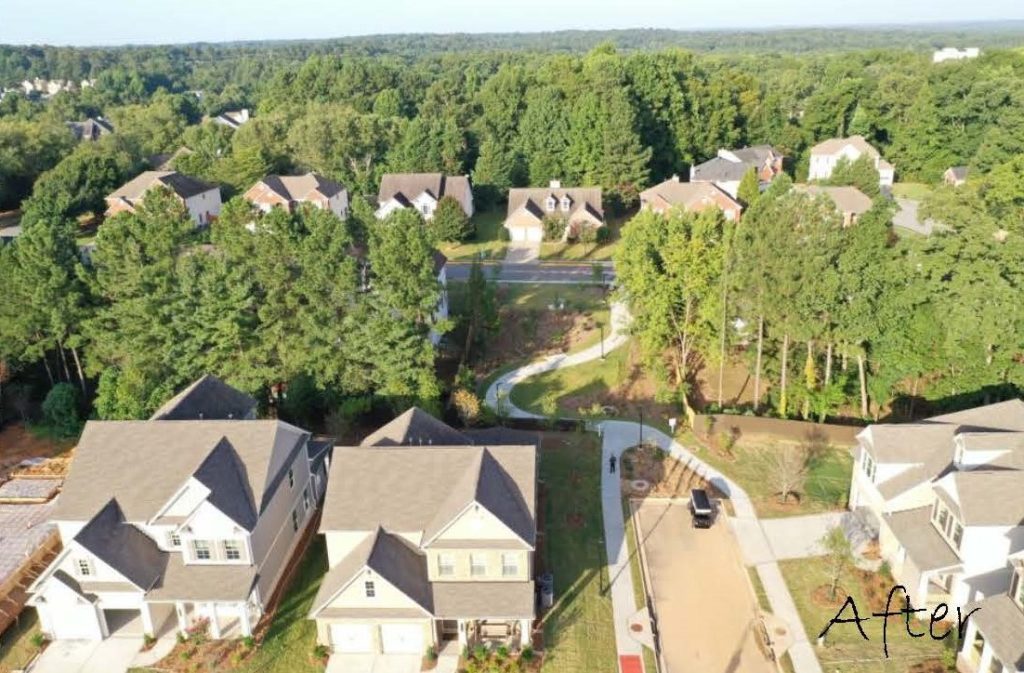 This direct connection to downtown allows the 240 remaining homes within the established neighborhood, as well as additional homes in adjacent neighborhoods, to walk into town and experience dining, shopping, theater, green space, and a new library (coming soon), without ever having to get into their cars.
The park and trail include amenities such as pleasant landscaping, lighting for nighttime access, security cameras for 24-hour safety, benches for respite, and a doggie waste station for well…you know.  The City worked closely with the HOA and the neighbors adjacent to the park site to ensure privacy, security, and proper drainage.  The City also coordinated closely with the adjacent builder of the "South on Main" community to ensure smooth transition between properties.
On October 24th, 2019, the City of Duluth was recognized by the Partnership Gwinnett Metro Atlanta Redevelopment Summit as a Runner Up in the category of Neighborhood Redevelopment for the installation of the Willbrooke Connector.