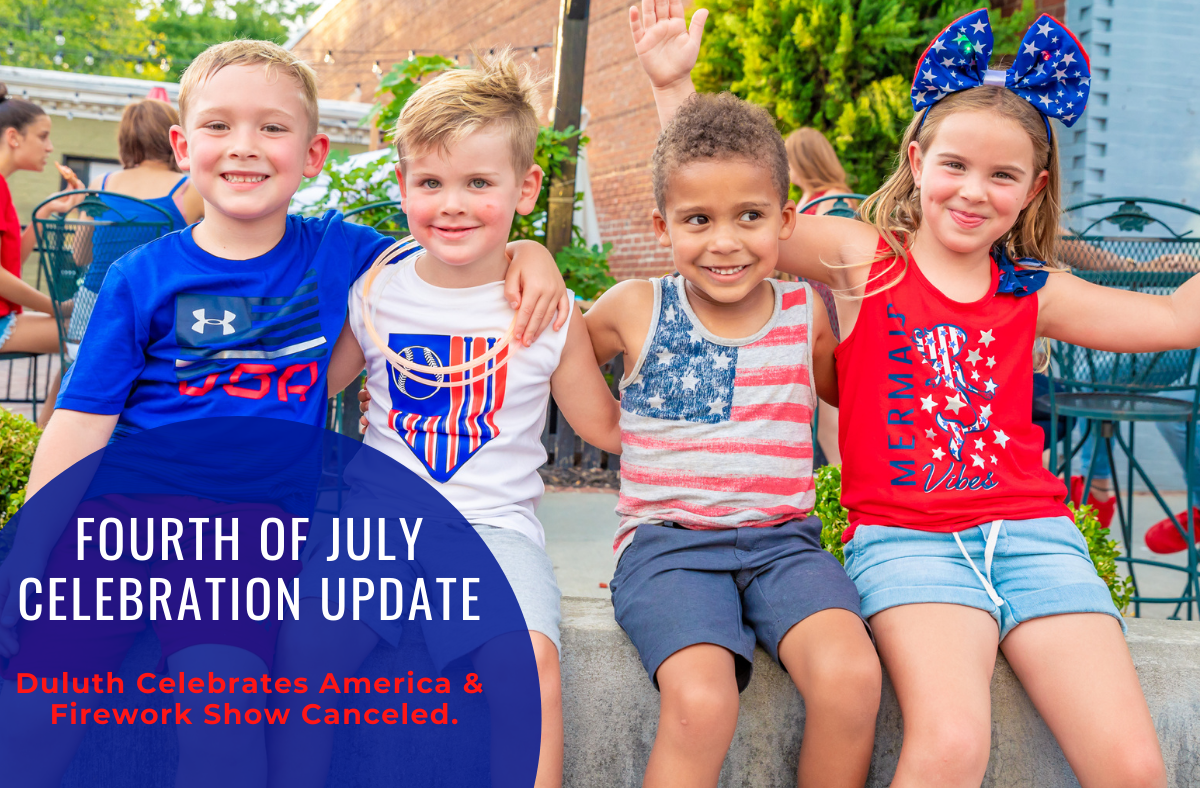 We are excited to introduce a new Independence Day celebration to the event lineup!
As Duluth continues to grow and change, so do our event offerings. With that in mind, Duluth Celebrates America has come to a bittersweet end. In its place we will be hosting a Kickoff to the 4th on Friday, July 1. This event will include a performance by A-Town A-List, a patriotic stage show (similar to that of Howl on the Green), inflatables and more! Themed photo ops, patriotic decor and our beloved veteran flags will remain on display through the holiday.
Now, we know you're going to ask "what about the fireworks?" Your safety is always our number one priority and unfortunately, there is no location within Duluth City Limits that would enable us to put on a show that is both safe and up to the standards our community has learned to expect.
Alternative non-viable locations included:
Scott Hudgens Park/River Green – Many remember the years that Duluth Celebrates America was hosted at River Green/Scott Hudgens Park. A large portion of the property that was used for the event was privately owned and has since been sold and developed into a 158,000+ square foot facility. The remaining field space does not allow adequate space for a firework fall out zone, event entertainment and event parking.
Duluth High School – A few weeks back, City Staff hosted a test launch at the High School. A group of 30+ including city staff, Council Members, members of the Downtown Development Authority and Duluth residents were stationed around Downtown Duluth during the test launch. It was determined that visibility would be minimal and restricted to only a very small portion of the entire event space. It should also be noted that due to residential property near the high school, the show would have been restricted to lower-level fireworks only and the maximum show length would have been shorted from 20 minutes down to 14 minutes with a significant budget increase.
Southeastern Railway Museum – While it is in close proximity to the Downtown event location, a launch at the museum would require extensive road and railway closures and could have included the relocation/removal of locomotives on display.
Keep a close eye on our social pages for more details on the exciting Kickoff to the 4th event and we look forward to seeing you there!
For more information on upcoming City of Duluth events, please visit duluthga.net/events.