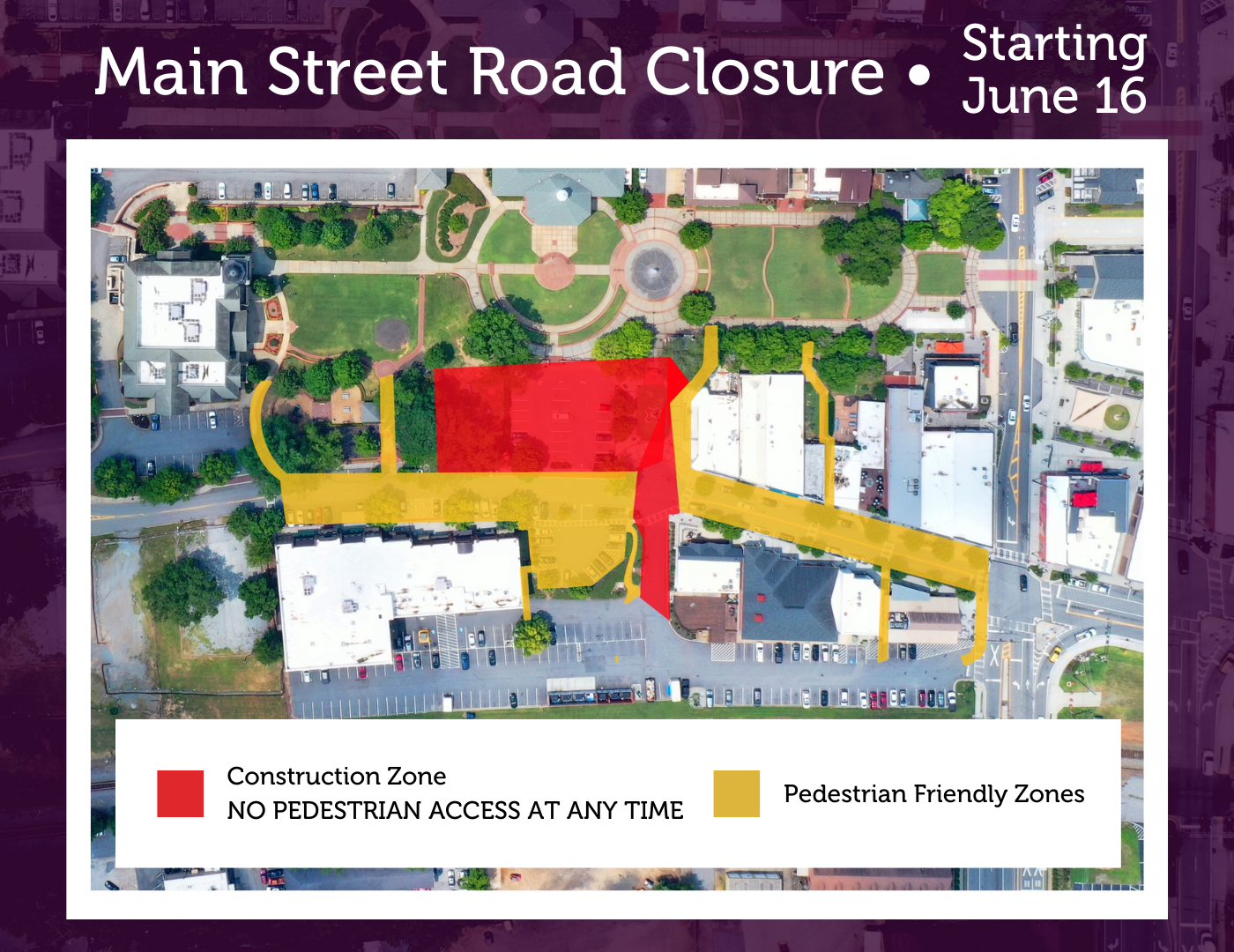 Ever heard of growing pains? Of course, growing pains aren't always fun, but we hear they lead to some pretty great things!
In order to bring our stormwater infrastructure up to current industry standards, Main Street will be closed to vehicular traffic for three weeks, pending weather conditions starting on June 16.
The roadway will be blocked at the intersection of West Lawrenceville Street and Main Street down to the Main Street entrance to City Hall. The construction zone (Red Zone) will temporarily include the drive aisle that leads from Main Street to the rear parking lot behind Pure/Red Clay/Mathias building, it will cross Main Street and connect to the paver lot construction zone.
For safety reasons, the entire Red Zone will be OFF LIMITS TO PEDESTRIANS.
We're making the most of those growing pains we mentioned by providing in-street seating, photo ops and occasional live music during the road closure. You know, all those fun community vibes that Duluth is known for!
Be assured that during the closure, full pedestrian access to Town Green and all Downtown businesses will still be available. Please refer to the Yellow Pedestrian Zones on the map that highlight existing paths to Town Green.
Thank you for sticking with us; we promise the new community space being developed in the former paver lot will be worth it.