The Rogers Bridge project over the Chattahoochee River in Duluth, Georgia earned the 2022 ASCE Georgia Section Civil Engineering Project of Merit Award for the demolition of the 100-year truss.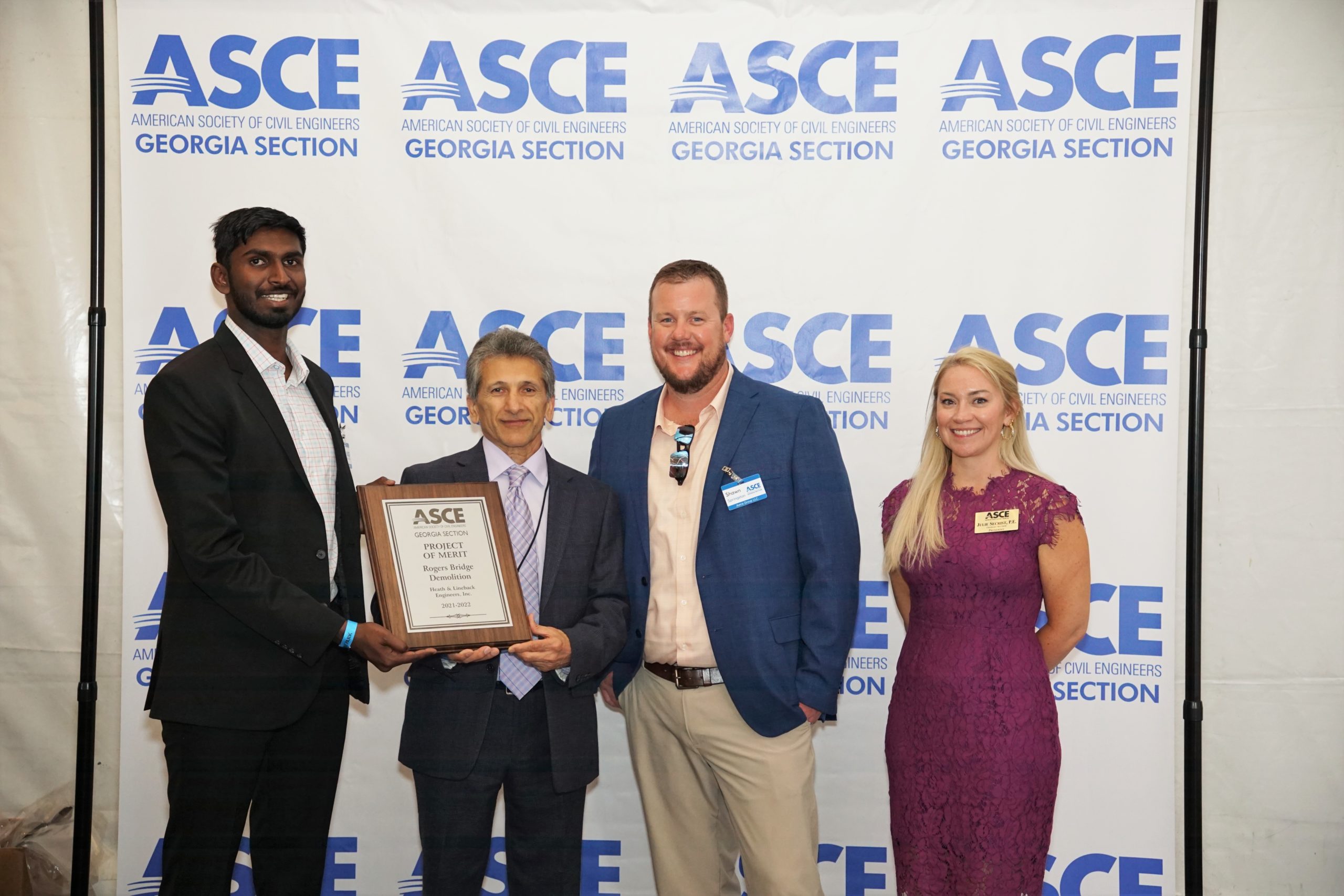 Astra Group LLC collaborated with Heath & Lineback Engineers Inc. to remove and demolish Historic Rogers Bridge, built in the early 1900's over the Chattahoochee River. A 700-ton crane was used to execute the engineered critical lift. The removal made way for a replica pedestrian-friendly bridge to be constructed between Gwinnett and Fulton counties. The ASCE Georgia Section Project of Merit Awards are given to impactful projects showcasing contribution to communities, resourcefulness in planning and solving design challenges and innovations in construction and in the use of materials and methods.
The Georgia Section of ASCE is the Georgia arm of the national organization, The American Society of Civil Engineers. We are a professional organization who strives to provide essential value to our members and partners that includes supporting and promoting Georgia Civil Engineers and providing training and networking opportunities. We also strive to advance public knowledge of civil engineering and serve the public good.
The City of Duluth, in partnership with the City of Johns Creek, Gwinnett County and Fulton County installed a large section of the new pedestrian bridge at Rogers Bridge Park on June 10, 2022.
The newly placed truss is the same 228' in length as the original, with a similar design. However, the new model is significantly heavier weighing in at 287,000 lbs. The original truss was a mere 170,000 lbs in comparison. The truss was prefabricated and then welded and assembled on-site. Assembly took two weeks, and 47 tractor trailer loads of truss pieces. Once it was ready to be installed, an 825-ton Demag Crawler with 1.4 million lbs. of counterweights was required to safely move the massive structure into its final home over the Chattahoochee River.
Timelapse of Truss Install: https://youtu.be/d49SMhmytqk