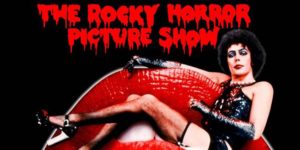 Are you ready to Time Warp?! The City of Duluth and Lips Down on Dixie are bringing the Rocky Horror Picture Show with a live shadow cast to the Red Clay Theater on October 19th for a Midnight showing.
If you are easily offended this show is not for you! Expect foul language and lewd behavior as audience participation is encouraged. To enhance guest experience, we will be providing free prop kits to all guests that will include noise makers, newspaper, party hats and more! They will also include a guide so everyone knows when to use each prop.
This event is free to attend and entrance will be given on a first come, first served basis. Please note that seating is limited. Doors will open at 11:30pm and the pre-show will begin at Midnight. No one under the age of 18 will be permitted without a parent or guardian.
For more information, please visit: www.duluthga.net/events.