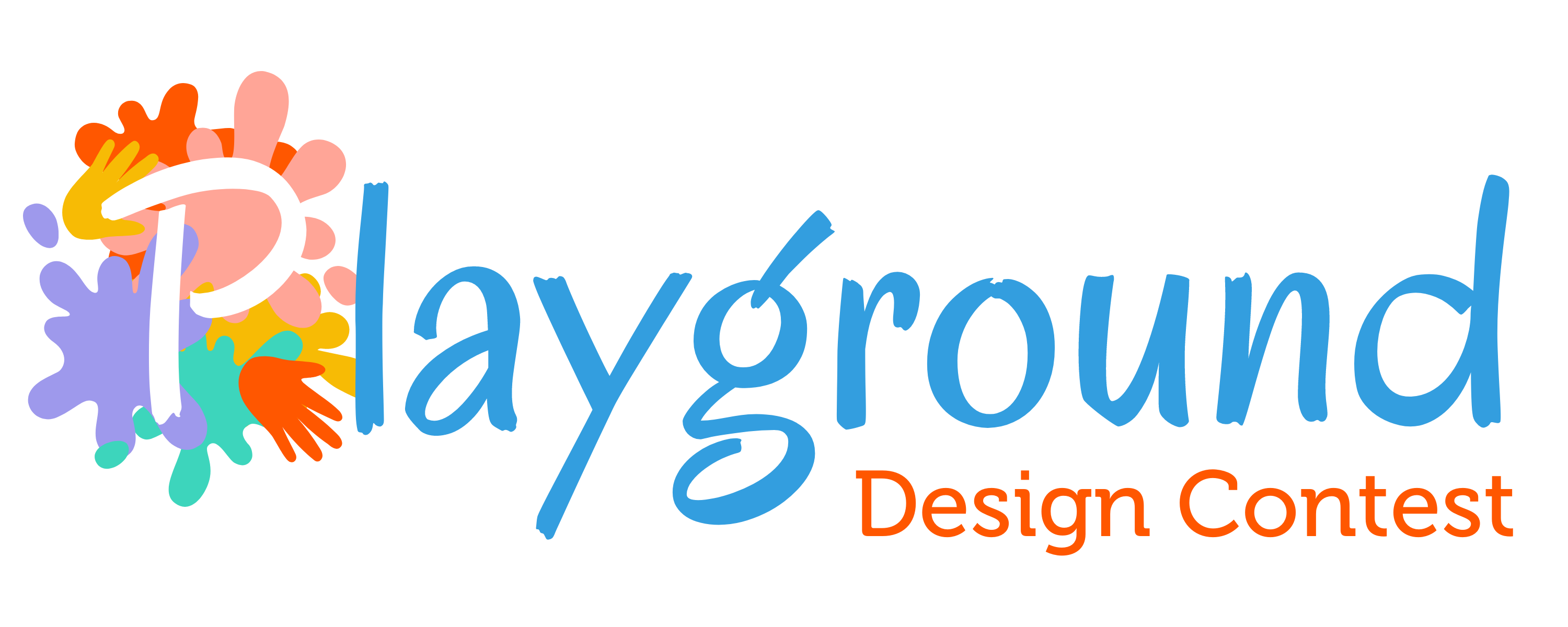 Earlier this year, the City of Duluth held a public design contest for a large-scale piece of playable art for the Town Green in Taylor Park. The contest ran from April 12 – May 13, 2022 and was open to Gwinnett County residents of all ages. Submissions were judged on imagination and creativity, uniqueness, and ability to capture the selfie-spirit!
175 qualifying submissions were received with the youngest artist being just three years old! Designs ranged from sea creatures to tree houses, pirate ships to crash landed satellites and musical instruments to giant animals. The Duluth Public Art Commission had a tough task of analyzing the submissions and narrowing them down to a top nine. On July 25, 2022 the Mayor and Council used those top nine to determine their top three winning designs. All submissions were judged blindly with names being removed to ensure fairness.
On August 8, 2022 the top three winners were recognized at the Council Meeting for their submissions. First place was awarded $1,000, a Duluth merch gift set and they will receive a feature in Duluth life following the completion of the project along with a display plaque at the playable art. Second place was awarded $750 and a Duluth merch gift set. Third place was awarded $500 and a Duluth merch gift set.
1st Place – Lyn-Nell Huffman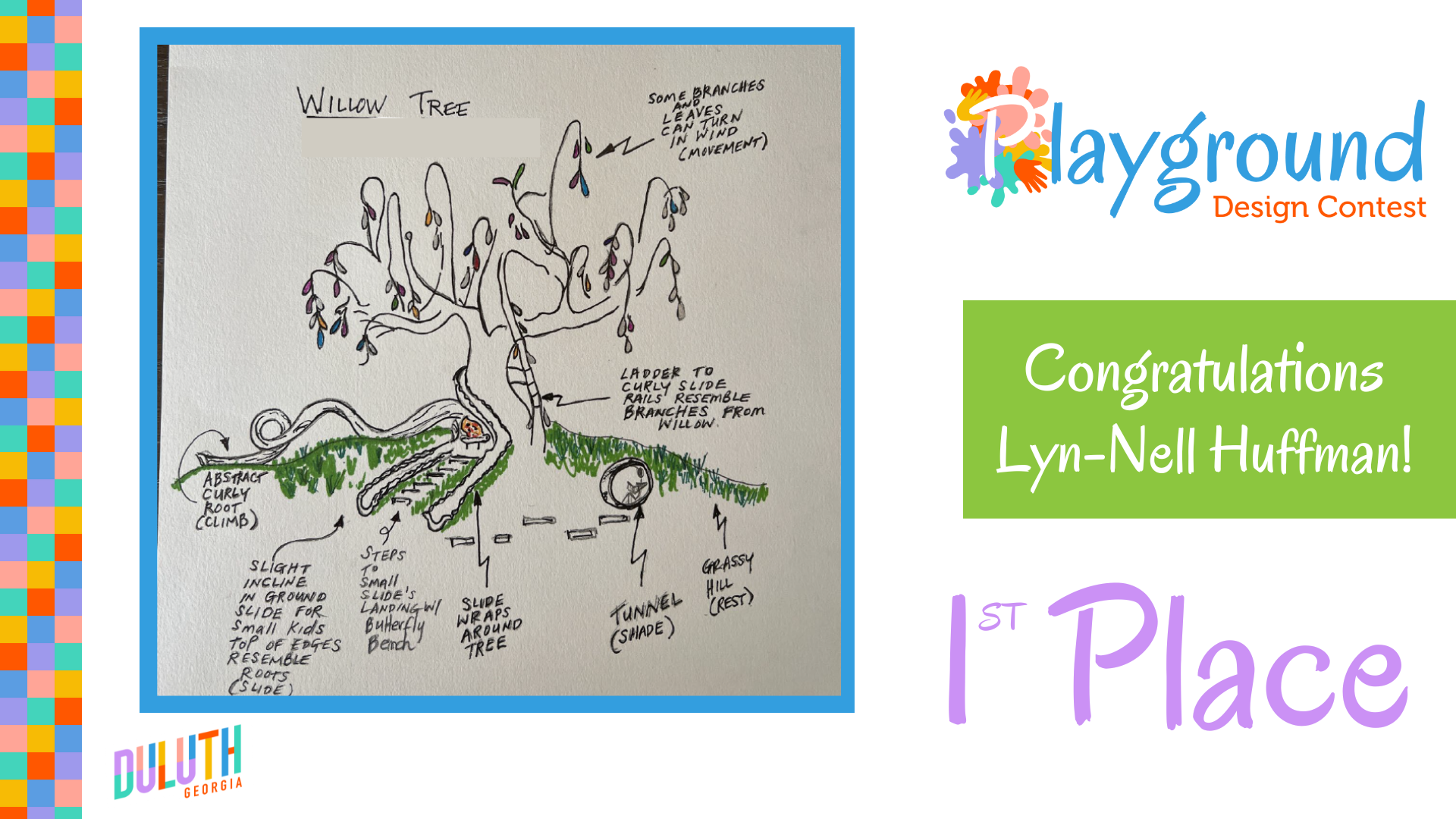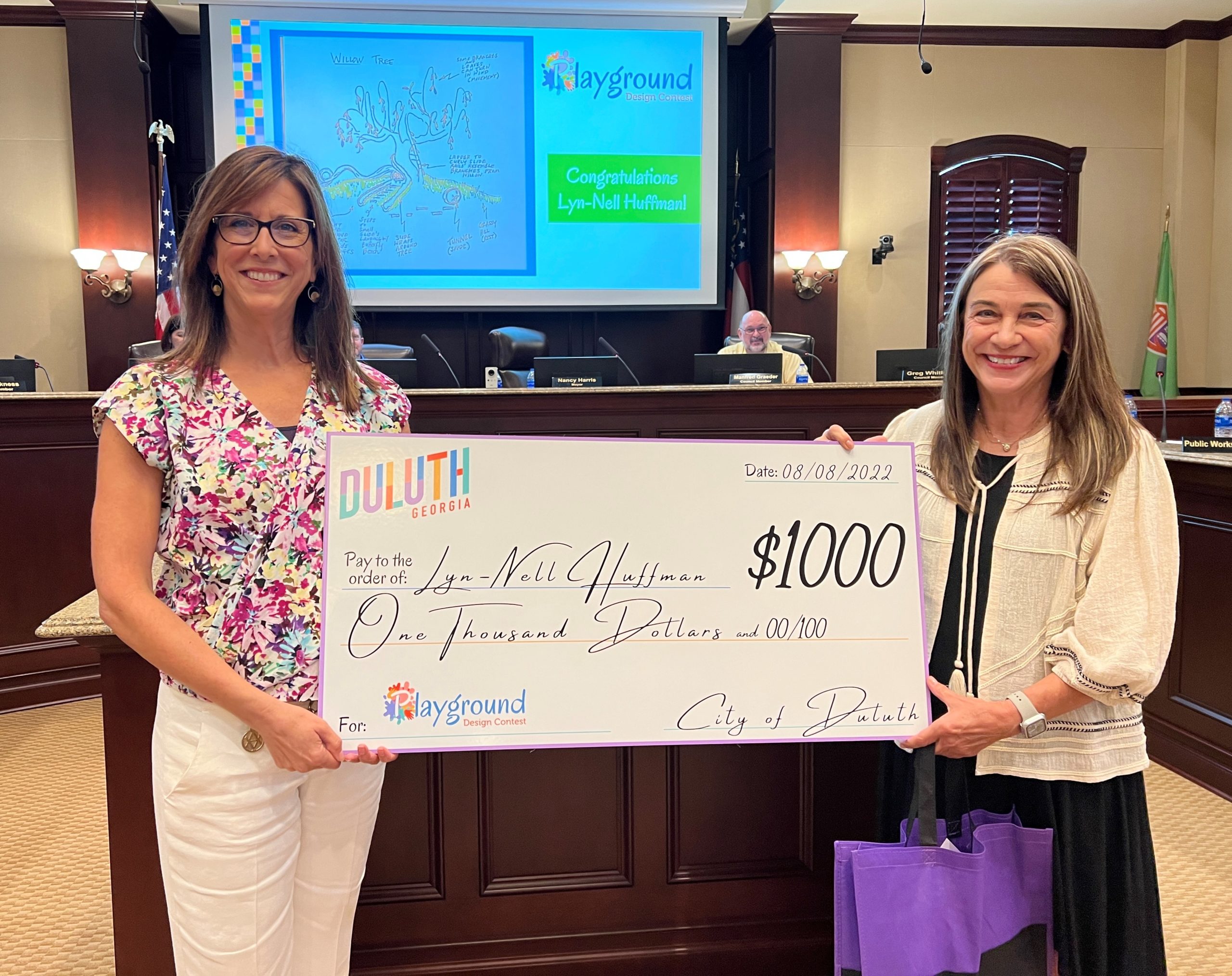 2nd Place – Jackson McGregor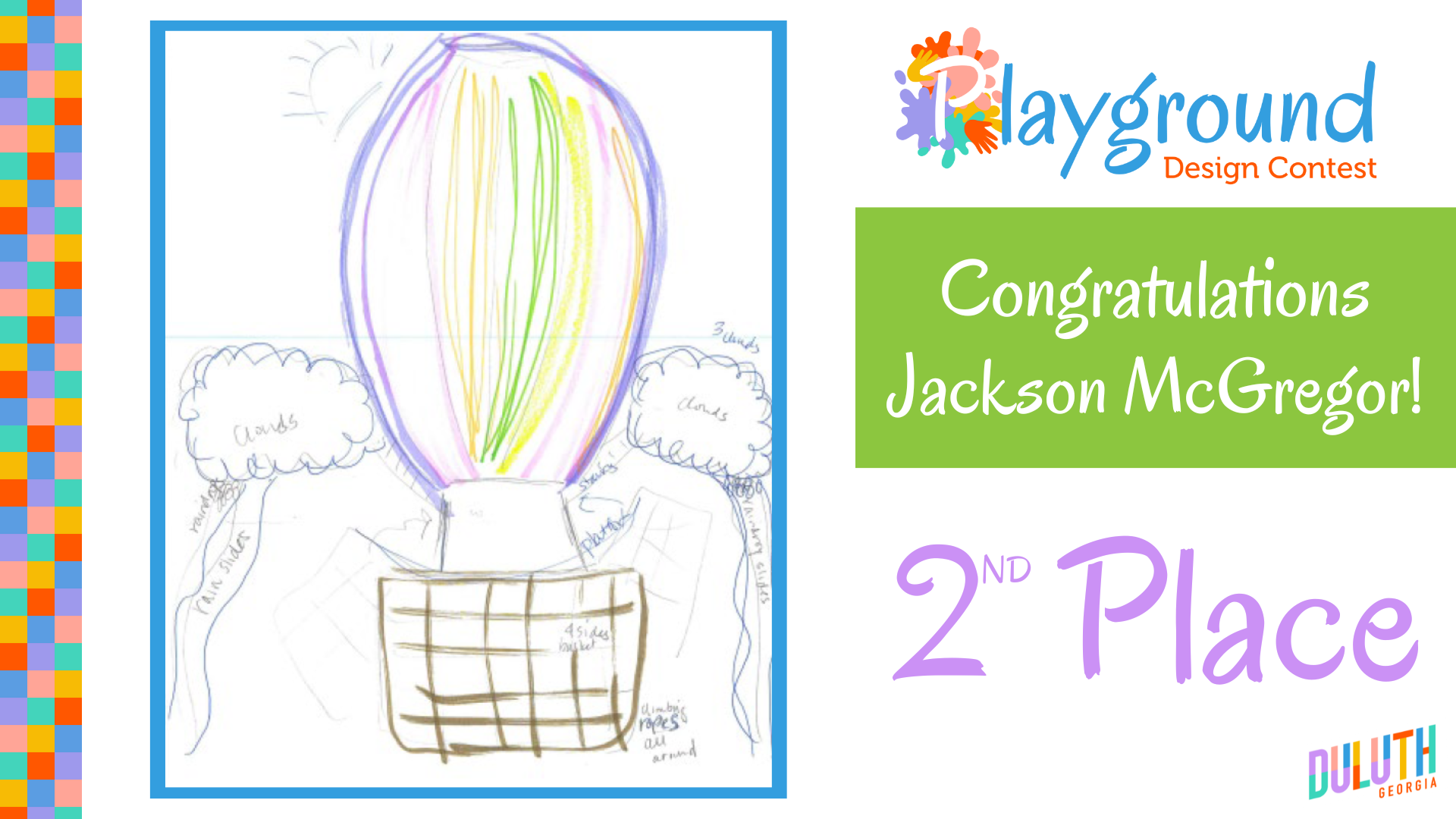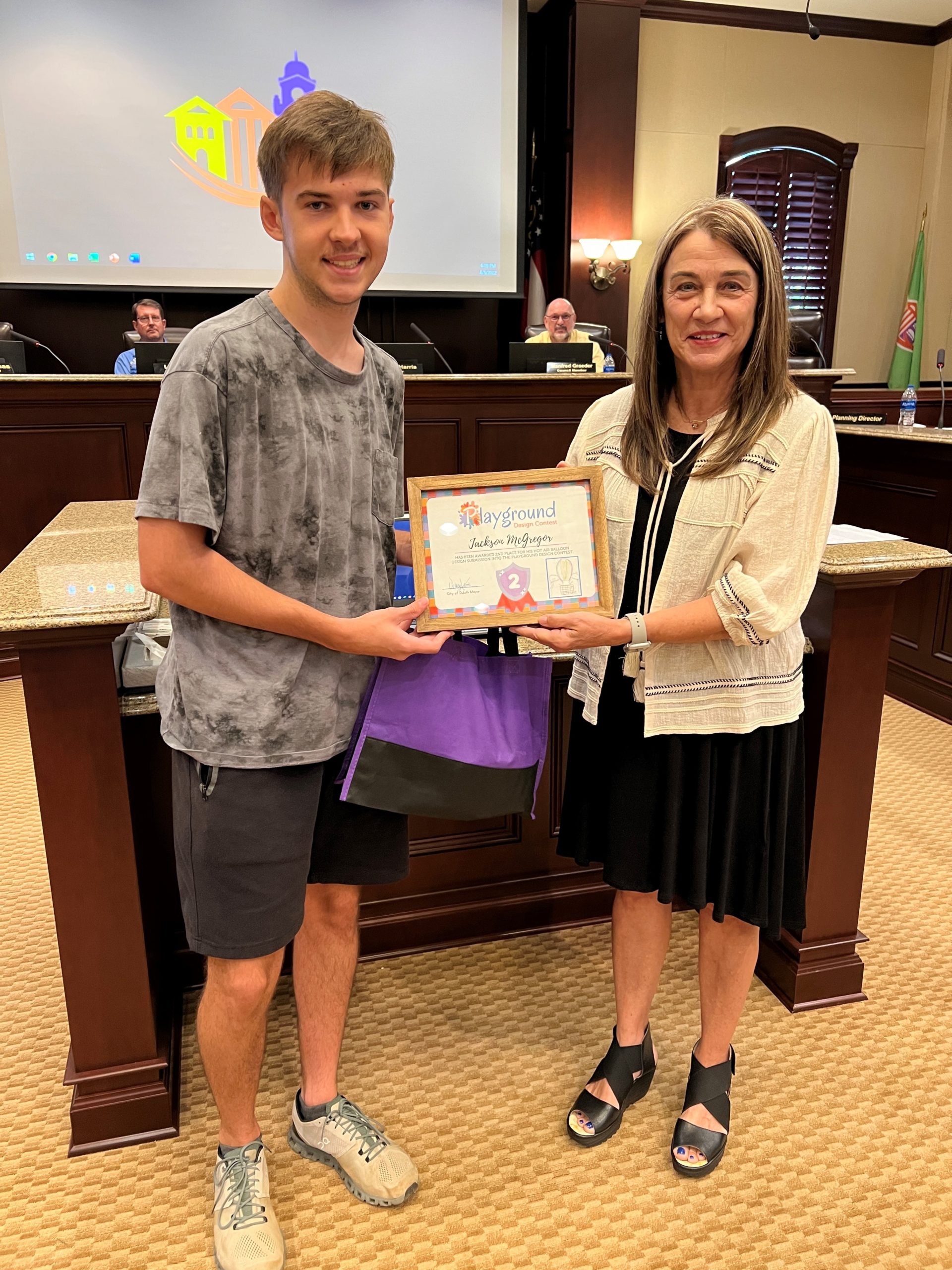 3rd Place – Megan Vladick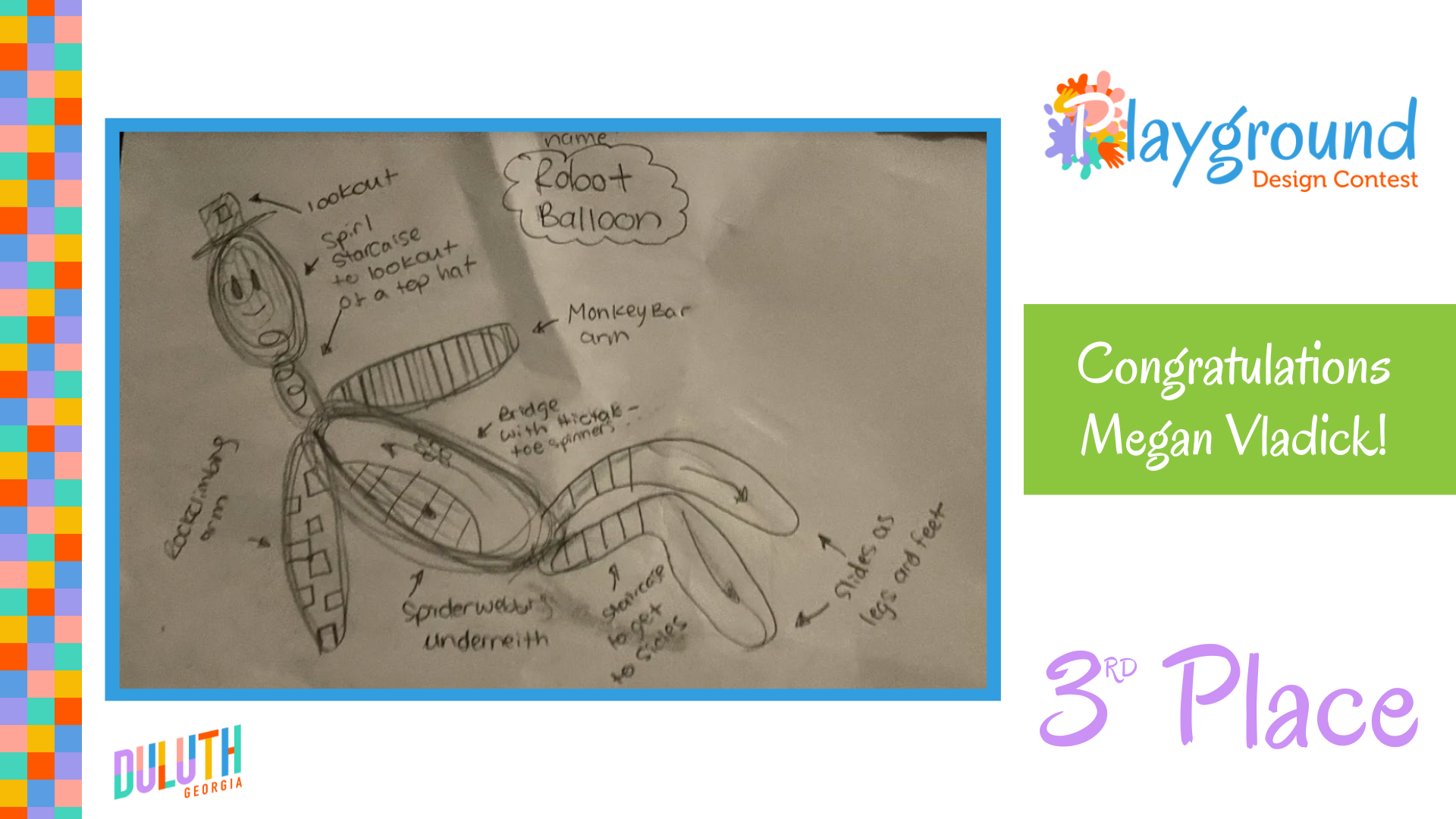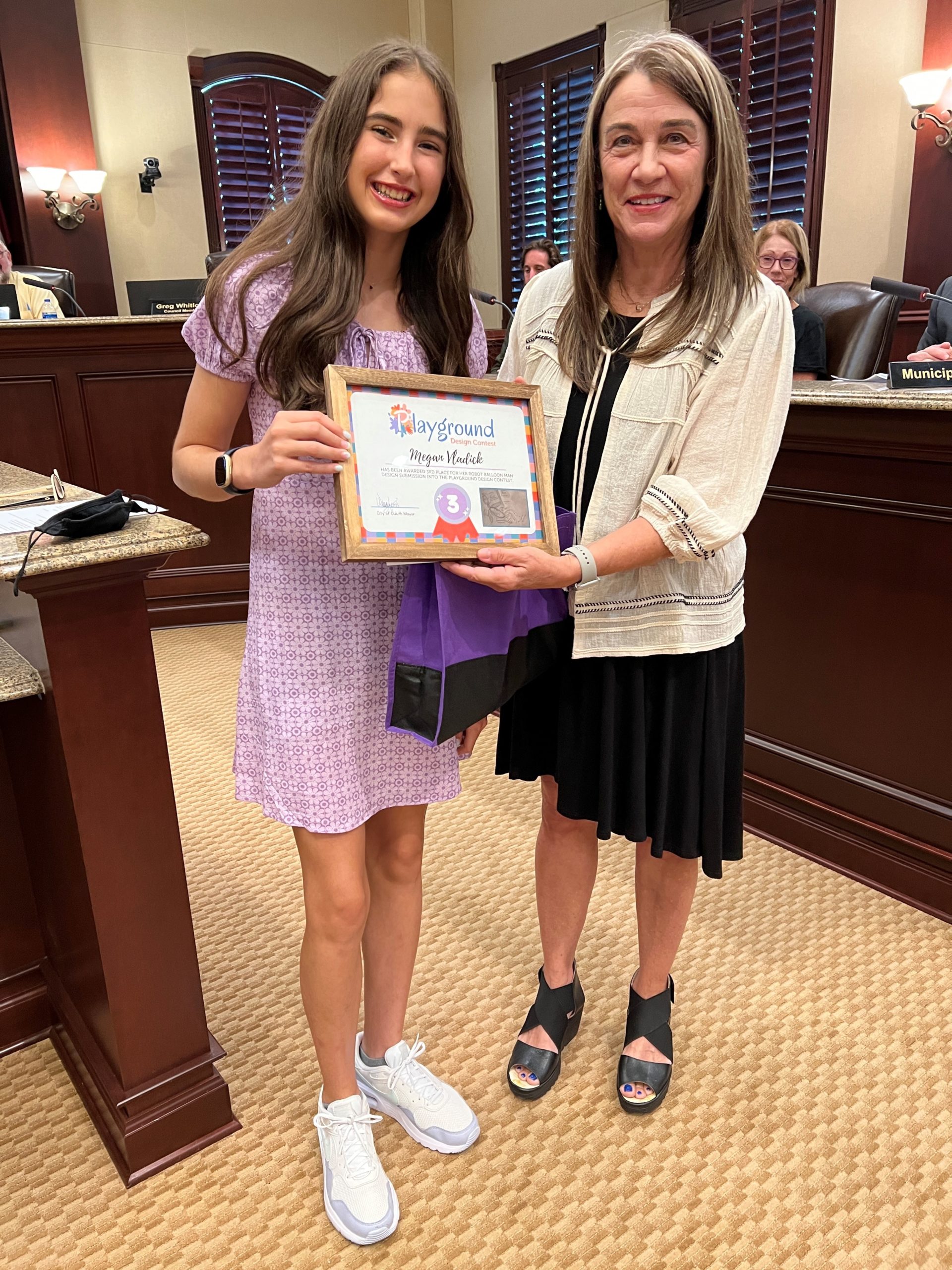 The Willow Tree design will be used for inspiration when the new piece of playable art is designed. City Staff will send out a Request for Qualifications in August to proceed with the first-place design. Construction is anticipated to begin in late 2023.
The City of Duluth would like to thank everyone who took the time to enter the Playground Design Contest.