Chattahoochee Yoga got their start by partnering with the City of Duluth Parks & Recreation department to offer classes to Duluth Residents. Since then, studio owner and local Duluthian, Katie Karel, has grown this Local HotSpot into a 3,200 square foot studio space on Buford Hwy which offers not only group and private classes in Yoga, Pilates and Barre but also a comprehensive Yoga & Barre teacher training program and options for moms and moms-to-be with Prenatal/Mommy & Me Yoga and Pilates. The best part, they offer classes for all experience levels; everyone is welcome!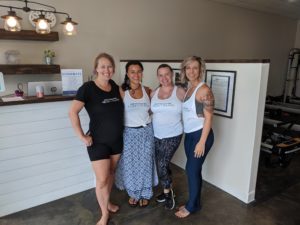 When asked why they love Duluth, they said "Our favorite part of being in Duluth is that we provide services to our neighbors. Katie loves when she realizes her new clients literally live around the corner! Since opening the business, she is constantly running into people she has met through the studio at Fridays-N-Duluth, and other events the City hosts and it has really made her feel like Duluth is her home."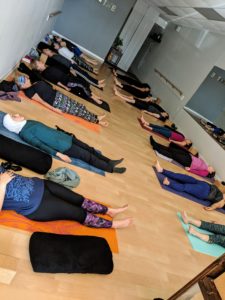 Mention that you found them through the Local HotSpot campaign and receive $10 off their $59 New Client Group Class: Unlimited Yoga, Barre & Mat Pilates for 1 month or $20 off $180 for their New Client Pilates Reformer Group 8 Class Package.
Where can you find them:
Visit their Studio at 2715 Buford Hwy #300, Duluth, GA 30096
Online at www.chattahoocheeyoga.com
Facebook: @ChattahoocheeYoga
Want your business to be featured as our next Local HotSpot? Click HERE for more information.