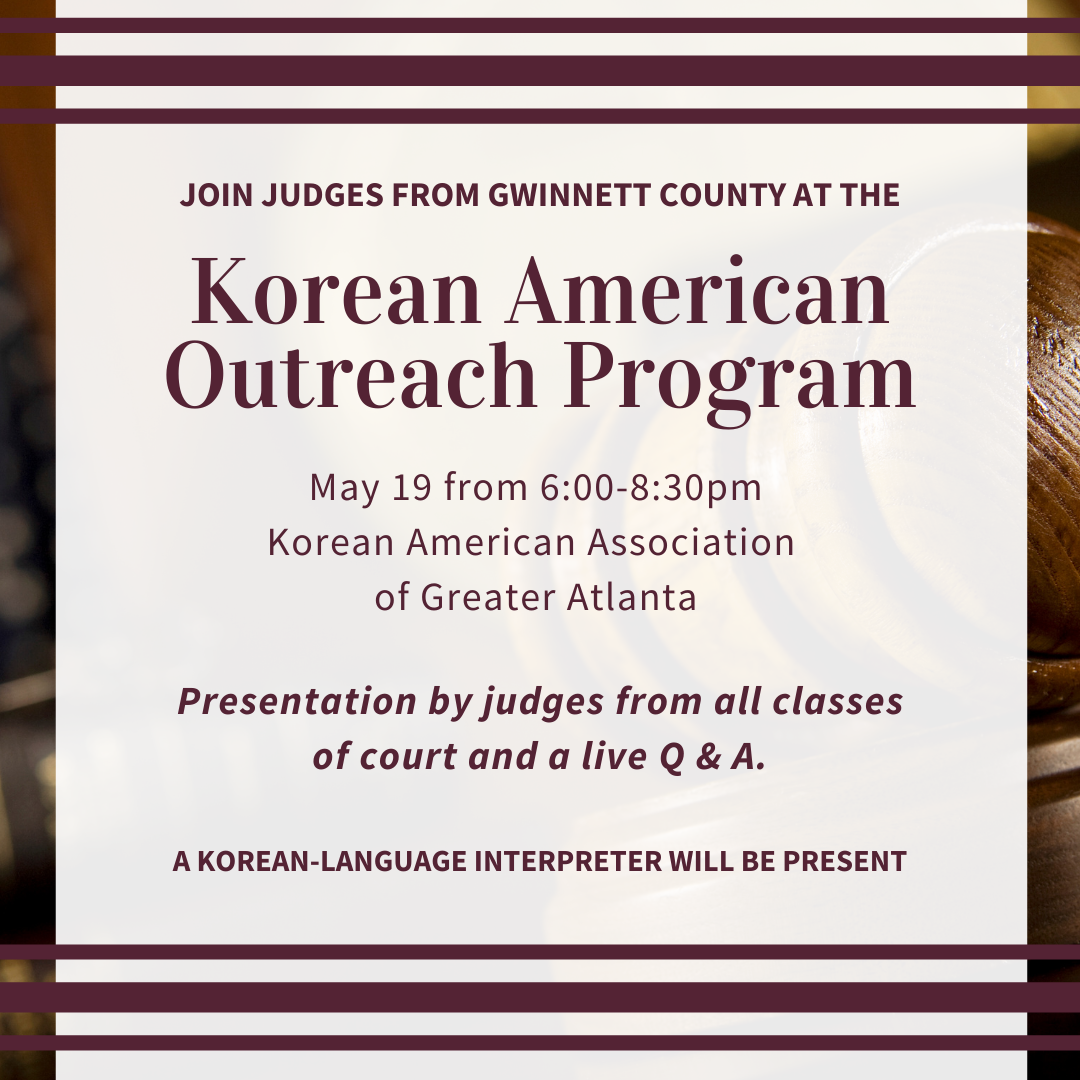 Judge Barrett and Judge Lee of the City of Duluth Municipal Court will be hosting a Korean American Outreach Program on May 19 from 6:00-8:30pm at the Korean American Association of Greater Atlanta. This event is presented to enable our Korean neighbors to gain a better understanding of the various courts in Gwinnett County with which they may interact.
Judges from across Gwinnett County have been invited to participate. Guests can expect short presentations from judges representing all classes of court. This will include what types of cases the court hears, overview of special programs offered to the community and general court information. Following the presentation, the judges will take questions from the community.
There will be a Korean-language interpreter present and the event will be televised by Korean-language television.
Korean American Association of Greater Atlanta
5900 Brook Hollow Parkway, Norcross, GA 30071
For questions regarding this event, please email pio@duluthga.net.