Can we hear a round of a-paws for June's Dog of the Month: Charlie!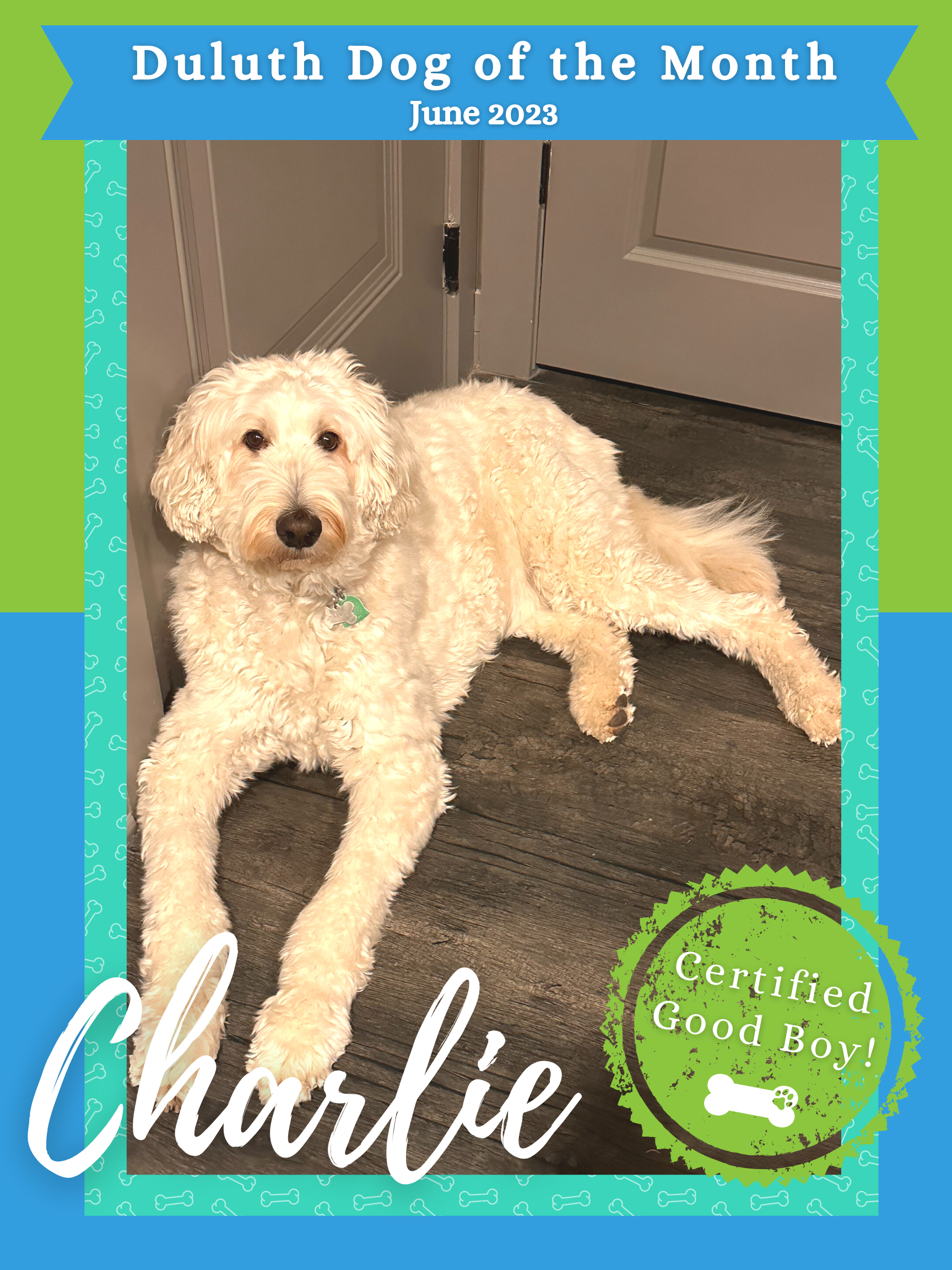 Charlie's humans said he "is a 3-year-old Goldendoodle who has loved his life in Duluth over the past year! His favorite thing to do is run around at the local dog park and chase other dogs around. He loves playtime, going on walks around downtown, and getting all the attention from those around him." Sounds like if you see this good boy around town you should stop and give him a pet!
For his dedication to helping keep our waterways clean and local ecosystems intact, Tiger Tails Animal Hospital has partnered with us to offer a great prize pack to our Dog of the Month.
Take the pledge and your pup (or pups) may just be featured as our next Dog of the Month!
DuluthGA.net/PetWastePledge