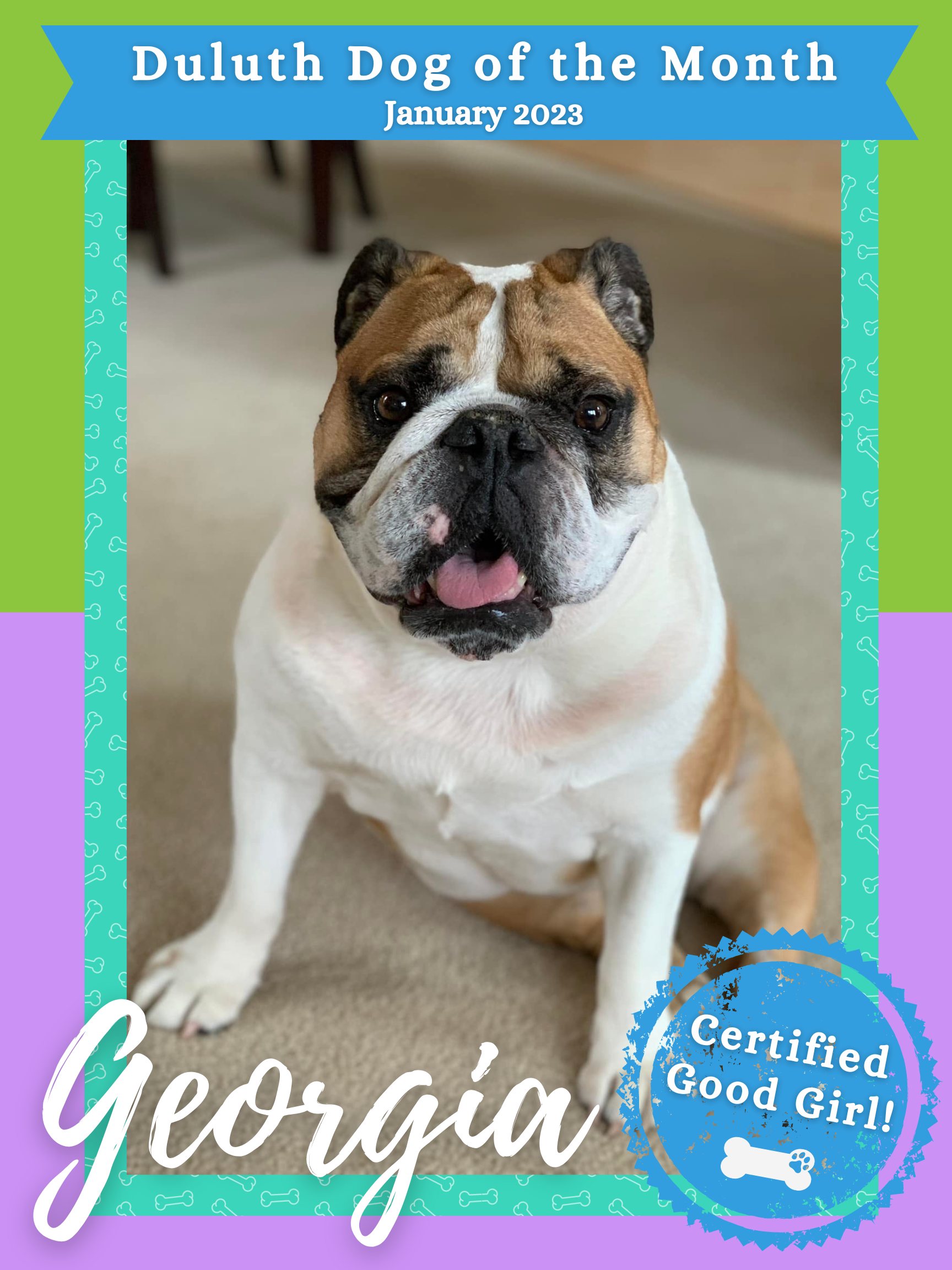 Can we hear a round of a-paws for January's dog of the month: Georgia!
After a Georgia win last night, we could not have asked for a better randomly selected winner from the office's Alexa!
Here's what Georgia's Mom has to has about this good girl: "Georgia is our 'foster fail' from Georgia English Bulldog Rescue! We have been fostering with the rescue for several years and find the work meaningful and rewarding. Georgia, however, was the first foster that we 'failed' and wanted to KEEP! She was a perfect fit from the start. She loves sleeping, sunbathing, playing tug-of-war with her toy, destroying dog beds, and playing with our daughter, who is crazy about her. Georgia also has a bulldog brother, Elliot, from the same rescue."
For her dedication to helping keep our waterways clean and local ecosystems intact,
Tiger Tails Animal Hospital
has partnered with us to offer a great prize pack to our Dog of the Month.
Take the pledge and your pup (or pups) may just be featured as our next Dog of the Month!