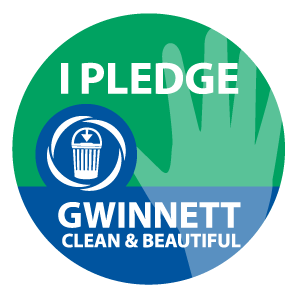 Take the Pledge
Make a Pledge and follow through on an environmental stewardship action! Share your Pledge with us between March 1st and May 31st at www.gwinnettcb.org or on Instagram #gogreengwinnett. One individual and one school with the best Pledge will win a cash prize!
Compete in the Great American Cleanup- Gwinnett Challenge
Join us by creating your own community improvement project from March
1st to May 31st! Visit www.gwinnettcb.org and select one of the three project categories to build your idea around. Enter your Post-Project Results for the opportunity to win a $500 cash prize!
Adopt a Road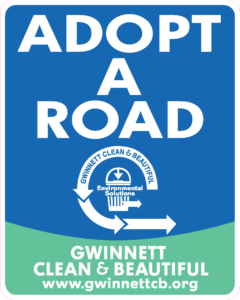 Litter all over the roadside is an eyesore, reduces property values, and can contaminate our waterways. Involve your family, friends, and neighbors by adopting a one-mile section of road that needs regular cleanups. Your group name will be proudly displayed on the Adopt-a-Road signs for your efforts!
Adopt a Stream
Our waterways are one of the most important resources in Gwinnett! Help us take care of our streams, lakes, and wetlands by volunteering to conduct cleanups or test water quality. We will teach you how to perform chemical, bacterial, or macroinvertebrate testing. All necessary supplies will be provided.
Complete a Stormwater Protectors Project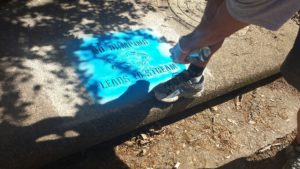 Did you know that storm drains lead to the nearest waterway?
Help spread the word to prevent dumping or runoff of oil, soap, or debris from reaching our waterways through the drain. Sign-up to stencil drains and educate your neighbors that only rain goes down the drain!
Visit the Programs tab at www.gwinnettcb.org or call 770.822.5187 for more information!