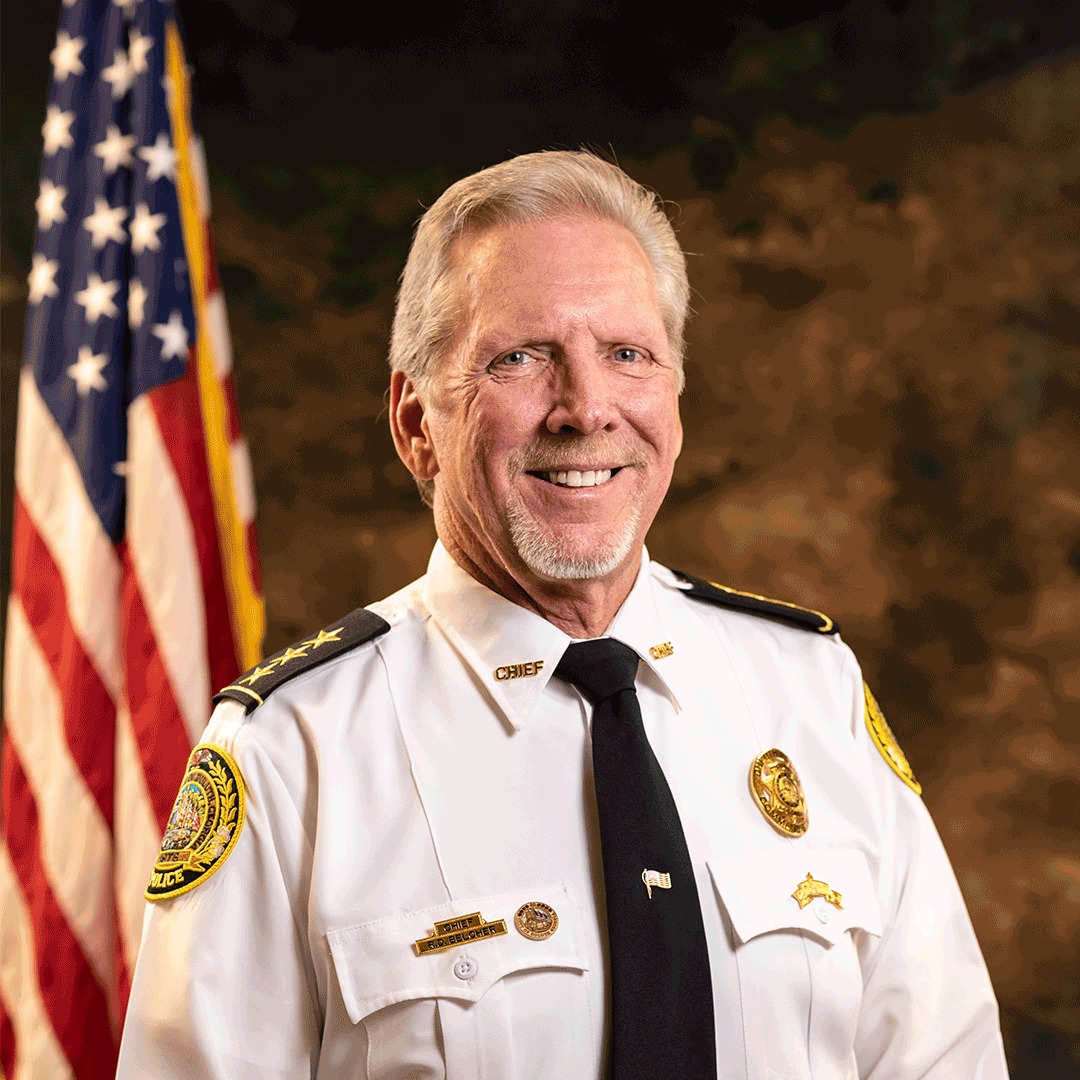 After serving more than 46 years at the Duluth Police Department, with 38 years as Chief, Chief Randy Belcher has announced his plans to retire in July. The City is moving forward with plans for his Deputy Chief, Colonel Jacquelyn Carruth, to be his replacement, taking over the top leadership spot in the agency. Col. Carruth, a 25-year veteran of the department, will be the first female Chief in the department's 100-year history and will be one of only about 3% of Police Chiefs in the state who is females.
Since being hired in 1996, Colonel Carruth has worked in almost every area of the police department. She moved her way through the ranks by working hard and building leadership skills. Col. Carruth holds a Bachelor of Arts Degree in Psychology and a Master of Public Administration Degree from Columbus State University's Law Enforcement Command College. She is also a graduate of the 252nd Session of the FBI National Academy. She has completed the Georgia Chief's Executive Training and was a member of the 26th delegation of the Georgia International Law Enforcement Exchange Program (GILEE). Col. Carruth currently holds the position of Secretary of the Board on the Gwinnett Chiefs Association, and she is a member of various other state and national law enforcement organizations. Her extensive experience in law enforcement, specifically with the City of Duluth, will
ensure a smooth transition in leadership for the agency.
Without a doubt, Chief Belcher was an integral part of making the police department an outstanding and professional agency today. Under his leadership, the department rose from a mere 16 employees in 1984 to a state-accredited agency with a staff of 91 today. Chief Belcher started as a patrol officer in 1976, then became a detective, and continued to rise through the ranks, becoming a Sergeant, then Lieutenant, until he finally became the youngest serving Police Chief in Georgia in 1984.
Chief Belcher was also the department's first-ever to attend and graduate from the FBI National Academy in Quantico, Virginia, in 1991.
One of the things that Chief Belcher has always tried to do is stay ahead of crime by implementing the latest ideas in technology. Under his direction, the police department began a camera monitoring program which has been an invaluable tool in identifying suspects and solving crimes throughout the City. There are 162 cameras placed in different locations throughout Duluth, including all our City Parks and almost the entire downtown area.
Chief Belcher also recognizes the importance of forming partnerships and engaging with citizens in the community as part of an overall strategy to keep Duluth safe. Under his command, several programs were implemented, including Citizens on Patrol, VIP Camera Monitoring Program, Coffee and Conversation with a Cop, Citizens Police Academy, Hispanic Citizens Police Academy, and Youth Police Academy. In recognition of his efforts, Chief Belcher was honored with the Gwinnett Chamber Leadership Award for excellence in community-oriented engagement in 2017.
While his officers and the community will sorely miss Chief Belcher, the legacy he leaves will be one of maintaining the integrity and high standards within the police department and a 100% commitment to serving the citizens of Duluth. While the average tenure of a Police Chief is a mere three years, Chief Belcher humbly attributes his longevity and success to the men and women he leads at the police department, support from City Officials, and support from the community.
Col. Carruth plans to continue building on the solid foundation that Chief Belcher has already set in place. Her focus will be on maintaining high standards of policing, continuing and expanding the department's crime-fighting capabilities through the use of technology, and continuing to find ways to build positive relationships with all members of our community.