Please choose to support your local Duluth Cluster Schools in your year-end giving decisions. This is a great way to increase your charitable contributions for tax purposes.
Make a difference in the Duluth Schools and the Duluth Community by making a tax deductible donation to Duluth Cluster Schools Foundation today!
Duluth Cluster Schools Foundation- DCSF
Provides the extras (technology, equipment & supplies requested by teachers) that our Duluth public schools are so sorely in need of, and not provided by tax dollars.
There are over 9,000 reasons to make a donation to Duluth Cluster Schools Foundation (over 9,000 students in our 7 Duluth Cluster Schools).
YOU CAN HELP!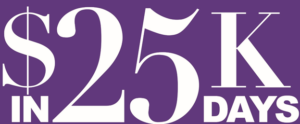 Click DONATE in the upper right corner & then DONATE NOW on next page
Make your 100% tax deductible donation today!
All contributions are welcome!  Please give now!
Did you know…on average, a teacher in the Duluth Cluster gets
ONLY $75/school year to supply a classroom!
As state funding continues to decline for public education, outside funds are key to helping Duluth Cluster Schools continue to perform at a high level. We all have a mutual responsibility to support the public schools in the Duluth Community.
Because of the generous community support from people like you, DCSF will continue to fund teacher and school initiatives!
If you prefer to mail a check, please make payable to Duluth Cluster Schools Foundation, 3737 Brock Road, Duluth, GA 30096
The schools in the Duluth Cluster are Duluth High, Duluth Middle, Coleman STEAM Middle, and Berkeley Lake, Chattahoochee, Chesney and Harris Elementary Schools.