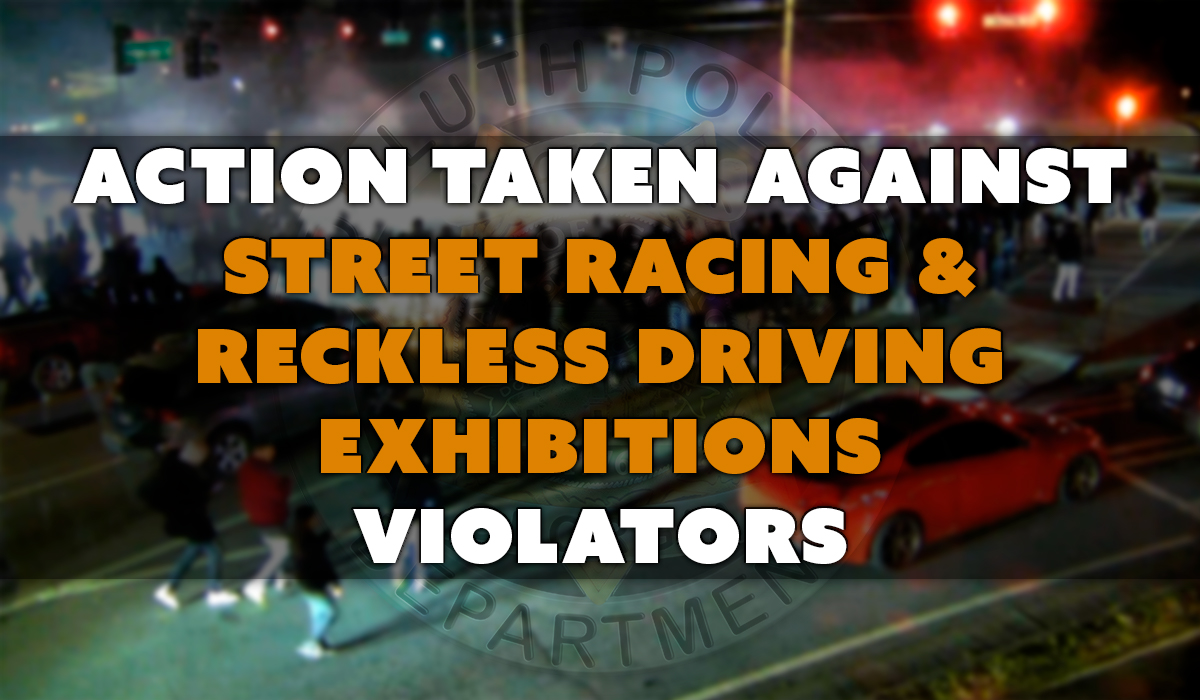 Many of you are aware that street racing and other dangerous activities such as laying drags and street "take-overs" have become a major issue in the Gwinnett County area in recent months. To combat this issue, the City of Duluth has enacted a City Ordinance against Street Racing, which allows Duluth Police Officers to take swift action and bring these cases before a City of Duluth Municipal Court Judge for prosecution.
Under the ordinance, Duluth Police Officers can charge organizers, participants, spectators, and passengers with the Street Racing offense, punishable by a fine of up to $1,000, imprisonment for a term not exceeding six months, or any combination of the two. Vehicles involved in each case may be impounded and held for a period of no less than 30 days or until the completion of the case at the expense of the registered owner.
In the past week, Duluth Police Officers have taken strong action against street racers and have stopped and arrested numerous drivers for laying drags in the public roadway and in commercial parking lots. As a result, 27 citations were issued, two individuals were arrested, and five vehicles were towed.
"The Duluth Police Department will not tolerate illegal street racing or any other activity which endangers our public. We will continue to use strategies to combat this type of activity to include enforcing our Street Racing City Ordinance. Our officers will take immediate enforcement action against anyone who chooses to engage in such reckless behavior in our City." – Chief Carruth