Today, the 5th grade students of B.B. Harris Elementary School embarked on a memorable field trip to Duluth City Hall, providing them with an invaluable opportunity to learn about local government and engage with key city officials.
The day commenced with a gathering of 130 enthusiastic students in the council chambers, where they were greeted by City officials including Mayor Nancy Harris, City Manager James Riker, and representatives from Parks & Recreation and Public Works. The speakers shared insights into their respective roles and the significance of their departments in shaping the city's progress.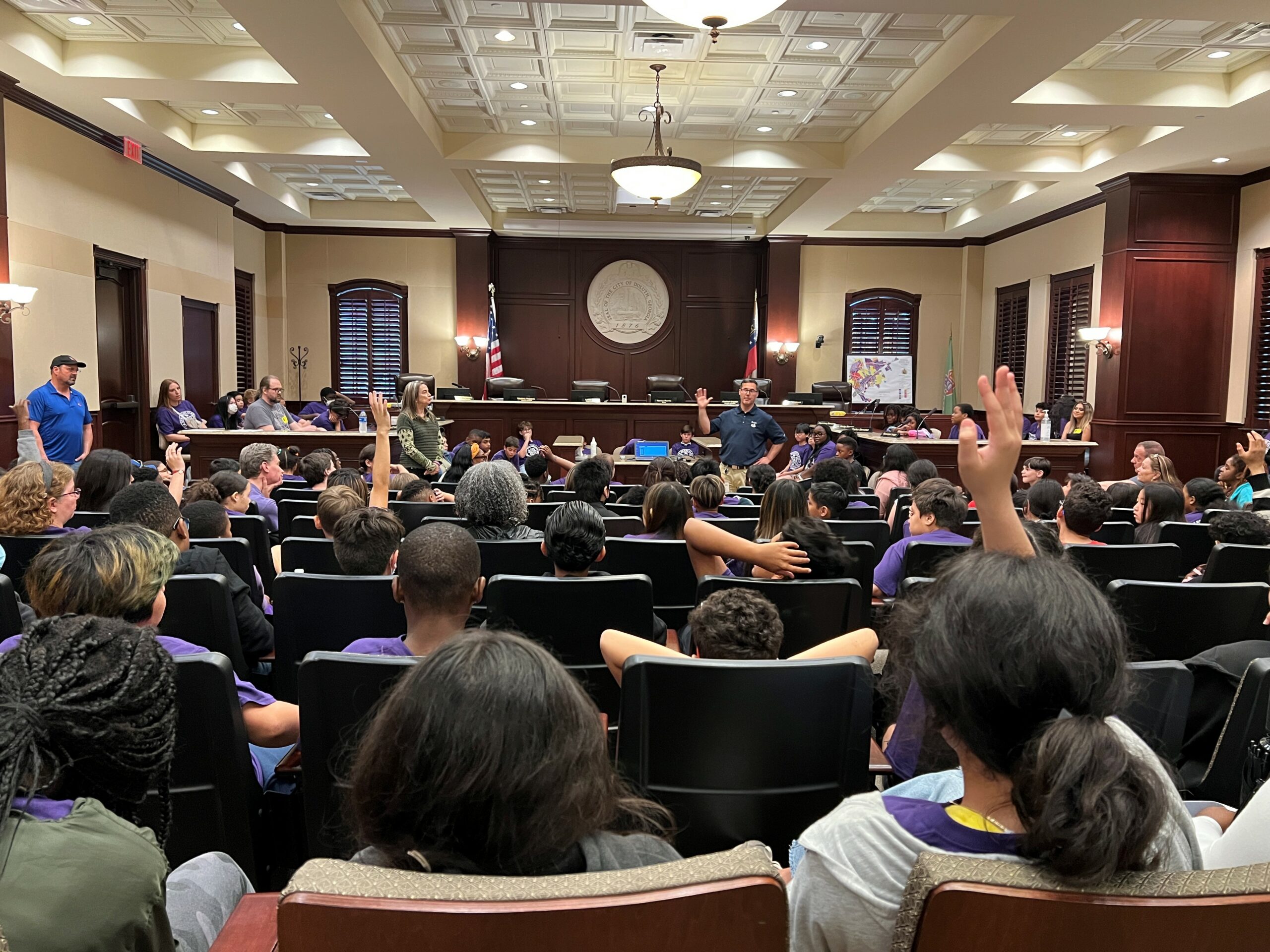 Divided into groups, the students embarked on a comprehensive tour of City Hall, venturing into various departments and encountering firsthand the inner workings of municipal governance. Each department welcomed the eager learners, offering informative overviews and generously dedicating time for students to pose thought-provoking questions. The departments visited included Finance, Storm Water, Community Development, Economic Development & Marketing, the Business Office, and the Clerk's Office.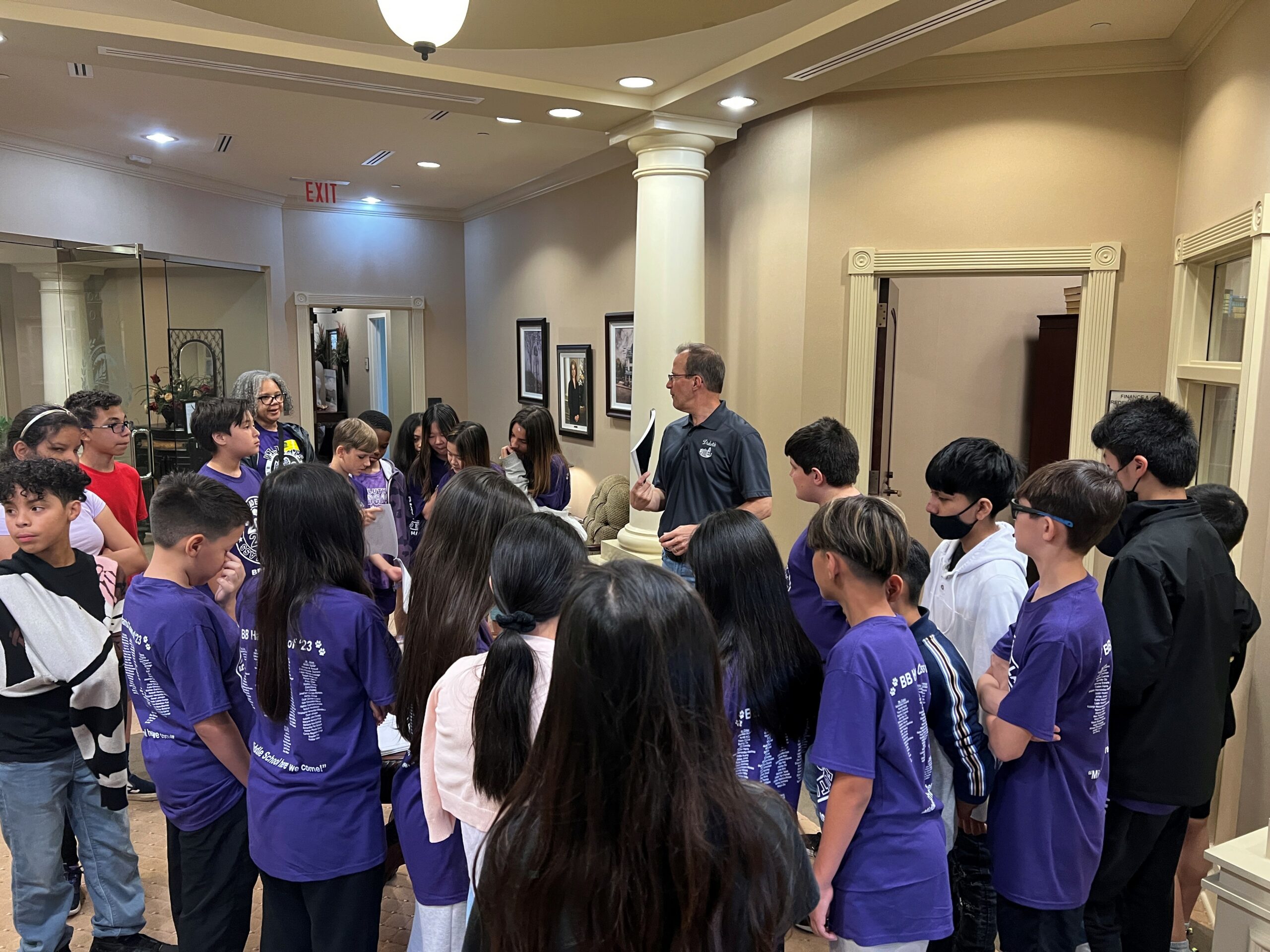 Highlighting the itinerary was a captivating presentation by the Police Department on the Festival Center stage. The students were enthralled as they witnessed the demonstration of cutting-edge drone technology employed by the department, showcasing its invaluable contributions to public safety and law enforcement efforts. Additionally, one of Duluth's beloved K9 Officers, Clodo, charmed the young audience, providing insight into the vital role played by police dogs in the community.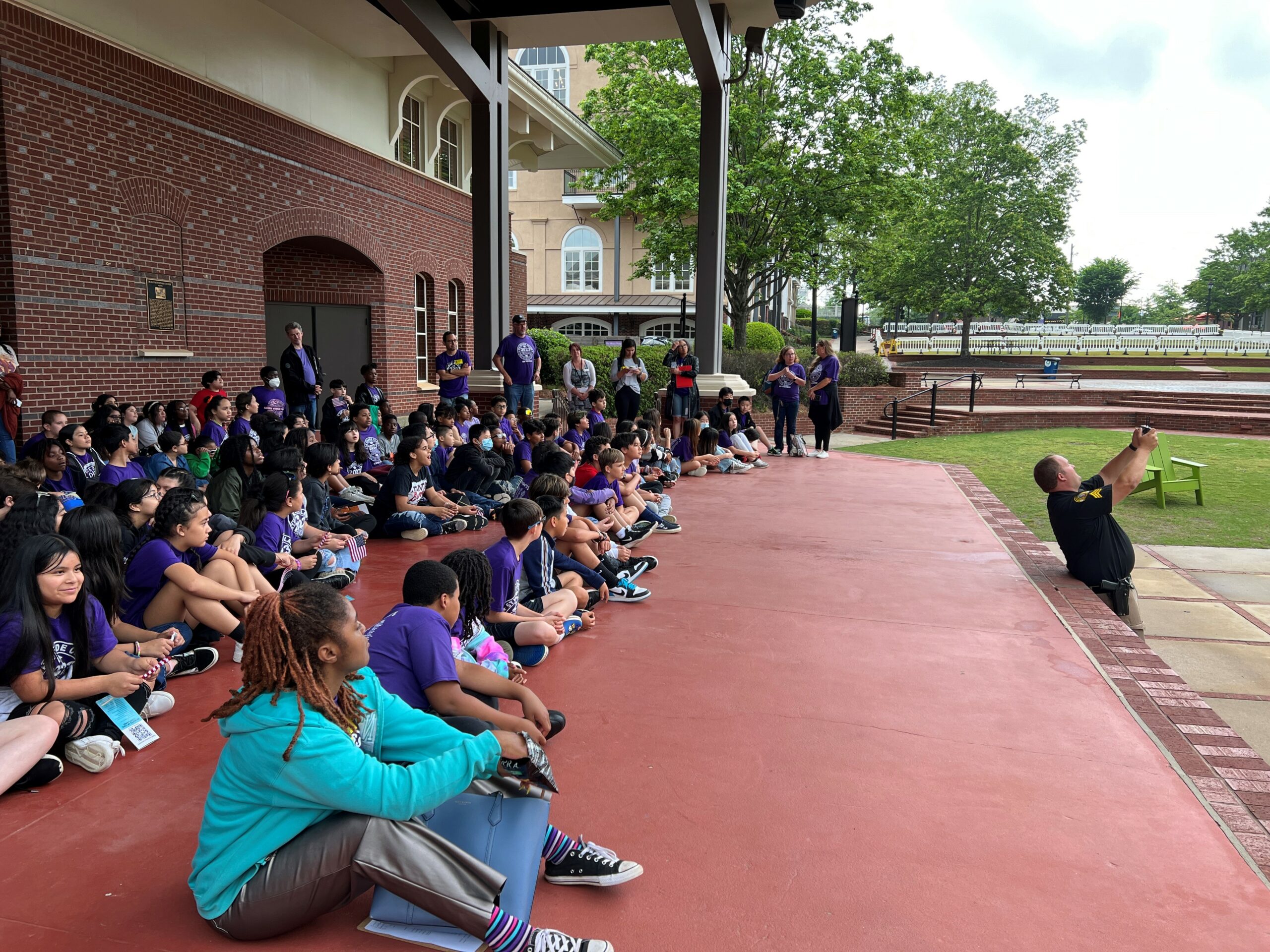 "It is vital for young individuals to understand the functioning of local government and the impact it has on their daily lives. The B.B. Harris field trip to City Hall allowed us to engage with these students, answering their questions, and inspiring them to consider careers in public service. We are committed to fostering a sense of civic duty among our youth, and today's field trip was an important step in that direction," said Talore Ruedt, Senior Marketing & Outreach Coordinator for the City of Duluth.
The BB Harris Elementary School's field trip to Duluth City Hall not only fostered a deeper understanding of municipal governance among the 5th graders but also inspired them to become active participants in shaping their community's future. By providing a platform for interaction with city officials and exposure to various departments, this excursion has undoubtedly planted the seeds for future leaders and responsible citizens.