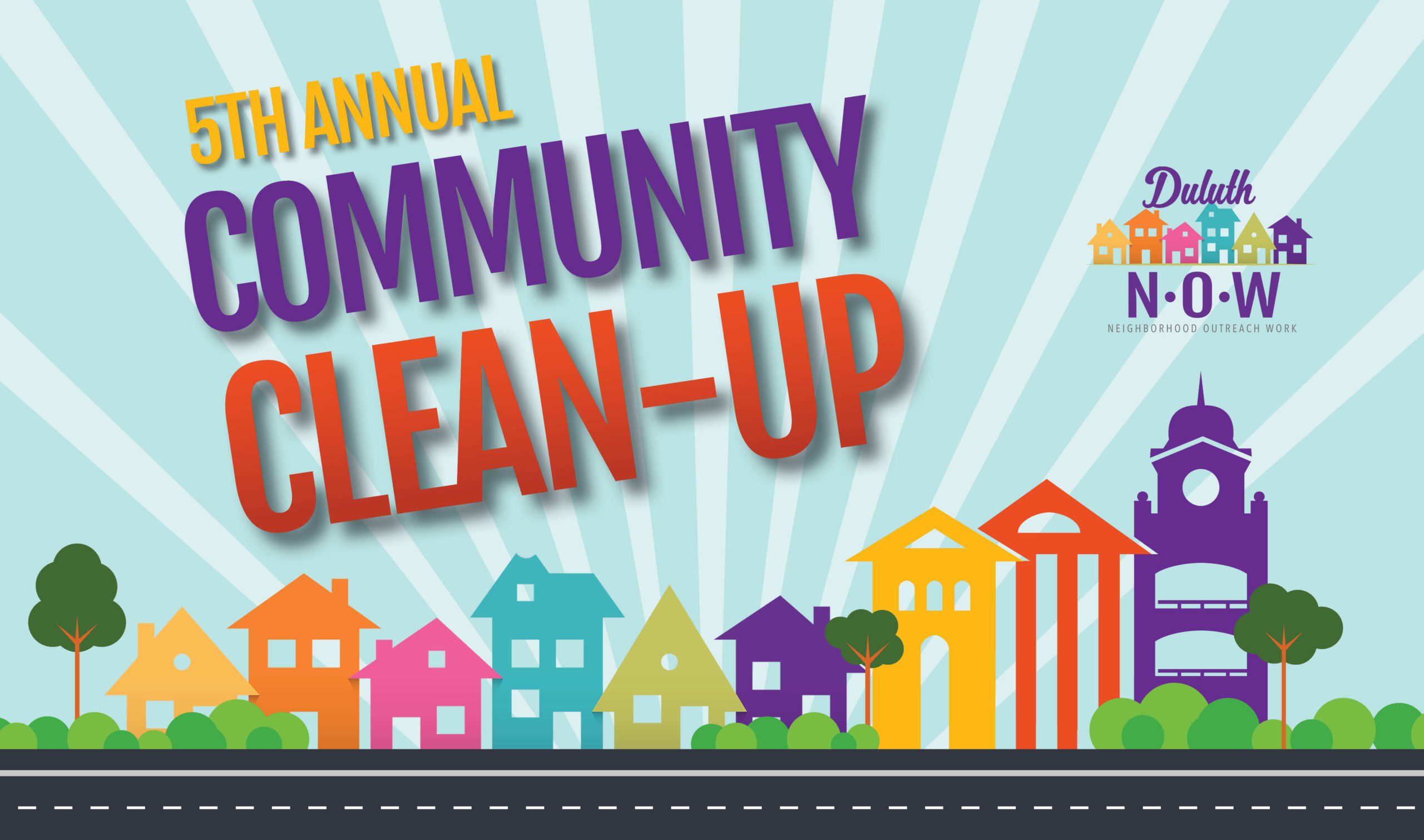 The City of Duluth is happy to announce that the annual Citywide Community Clean-Up Day will be hosted at the Duluth Public Works facility located at 2450 Main Street, Duluth, GA 30097, on Saturday, June 11, from 8:00am-4:00pm. The clean-up day is offered as a free service to our wonderful residents as part of the Duluth Neighborhood Outreach Work Program (N.O.W.).
As an amnesty dump day, we will be accepting the following household items from City residents on this day only:
Up to 4 car tires
Leftover paint from your home improvement project
Debris from your home renovation project (tile, lumber, carpet, sinks, toilets, etc.)
Vehicle parts and fluids (motor oil, batteries, antifreeze)
Garden chemicals (pesticides, herbicides, fertilizer, and insecticides)
Household chemicals (toilet bowl cleaner, shower/tile cleaner, carpet cleaner, rust remover)
Items stored in your garage or basement (lawnmowers, appliances, grills, furniture, mattress, electronics, cardboard, etc.)
Yard debris (tree limbs, grass clippings, leaves, etc.)
This year, the City will expand the event to include e-waste recycling and paper shredding.
This free event is only for residents who live within Duluth City Limits:
All residents must bring a current utility bill and driver's license to enter the event.
This event is not open to contractors, builders or other construction trades.
No commercial materials will be accepted.
No vehicles larger than a standard-size pick-up truck will be admitted into the event.
For more information and specific restrictions on the 5th Annual Community Clean-Up, please visit www.duluthga.net/DuluthNOW.
BUT WAIT, why wait until June 11?
Did you know…Many household items can be disposed of at your curbside or dropped off at the Public Works facility year-round.
Republic Services (your garbage company) will take mattresses, furniture, appliances and other household items at the curb. You must call Republic Services at 678.963.2800 within 24 hours of your scheduled pick-up day to request this free service. You must also attach a Duluth trash bag to the item.
Duluth residents benefit from having year-round dumpsters located at the Public Works Facility. Throughout the year, residents can dump appliances, sofas, mattresses/foundations, furniture, cardboard, lawnmowers, grills, old clothing, electronics (TV's, VCR's, stereo/computer equipment, etc.), vehicle parts and fluids (motor oil, batteries, antifreeze), old children's toys, tree limbs, grass clippings, leaves, etc. We are even accepting glass as it is no longer taken at the curb with recycling items. We cannot list every item that is accepted here; if you have a question about an item, please call us at 770.476.2454.