City of Duluth Council Member Kelvin J. Kelkenberg was awarded the Leadership & Service Award from the Gwinnett Municipal Association (GwMA) at the City's last Council Meeting. Kelkenberg was well deserving of this recognition for his service as 2020 President of the GwMA Board.
GwMA is a 501-c3 nonprofit organization lead by Managing Director, Randy Meacham. This association was created by the cities of Gwinnett to help foster better cooperation within the county, improve the understanding of the complex issues that cities face and to provide for maximum efficiency and economy of taxpayer dollars. Traditionally, the GwMA board meets monthly at varying locations within Gwinnett County. 2020 looked a bit different with regular meeting being moved to a virtual forum.
Kelkenberg was uniquely qualified to act as President of GwMA during 2020's ongoing battle with the COVID-19 pandemic through his 20 years of experience working in emergency management with FEMA. Together with Meacham, Kelkenberg hosted weekly meetings with the 16 GwMA cities to create a unified message and plan of action.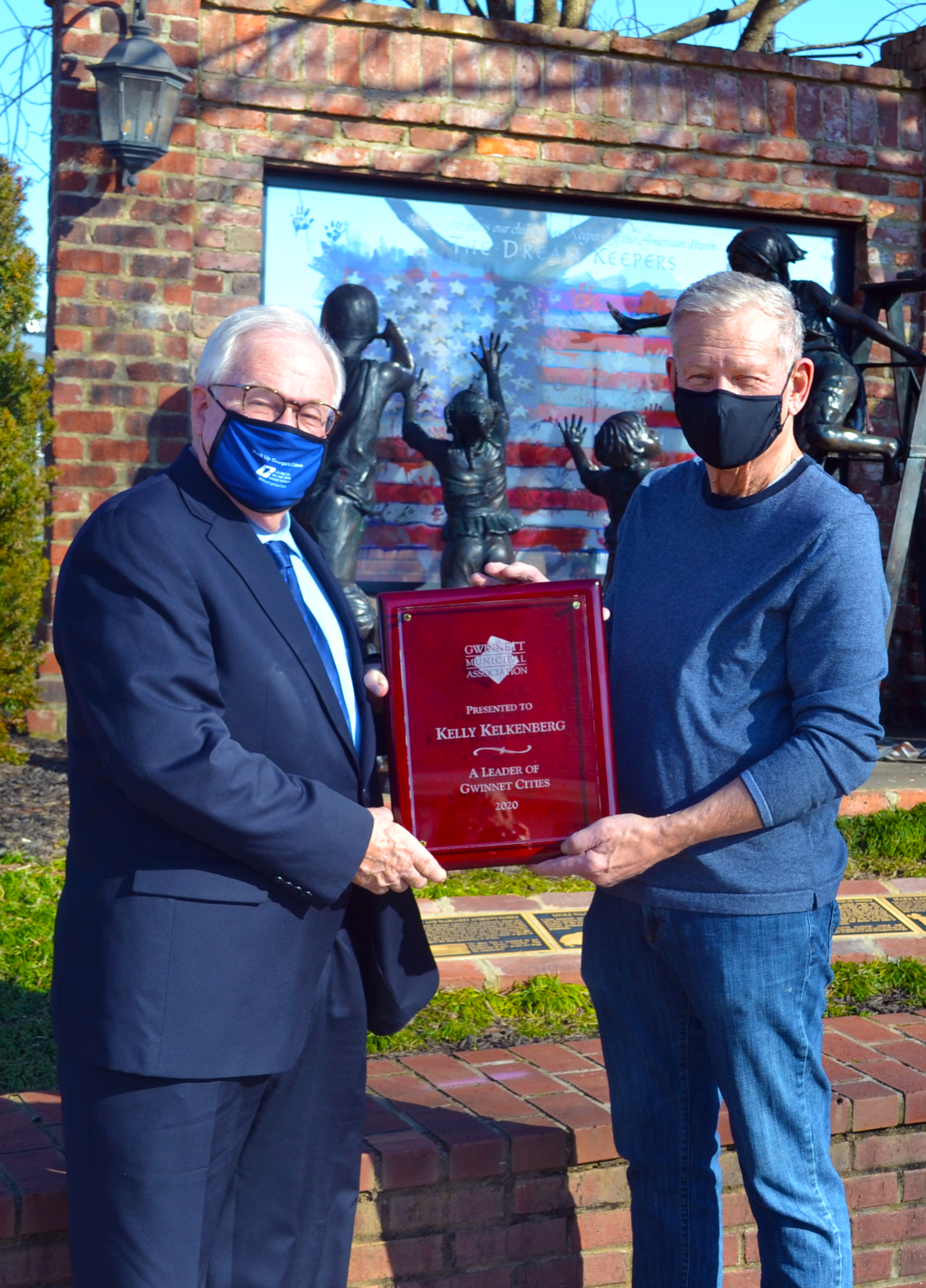 "Leading this organization during a pandemic may look like a heavy lift from the outside but it was the right thing to do. I appreciate the challenge of emergency management and was proud to utilize my years of training to guide the City of Duluth and other Gwinnett County cities during this time," said Kelvin J. Kelkenberg.
Through his connections, Kelkenberg was able to arrange for Dr. Audrey Arona, District Health Director for Gwinnett, Newton and Rockdale County Health Departments and Greg Swanson, Emergency Management Director of Gwinnett County to be a part of these weekly calls. Their combined efforts enabled Gwinnett County cities to launch a campaign to encourage mask wearing, practice social distancing and celebrate our first responders.
GwMA and representatives from the 16 Gwinnett Cities are still holding regular weekly meetings with Dr. Arona and plan to continue doing so until all willing citizens receive a vaccine and we have achieved herd immunity.